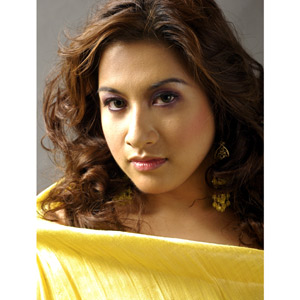 ---

La Boheme,Giacomo's Puccini's very popular and beloved opera will be staged by thePhilippine Opera Company (POC), the only official opera organization of itskind in the country. This co-productionbetween the POC and the Cultural Center of the Philippines will open on October3, 4 and 5, 2008 at the Main Theater of the CCP. La Boheme is about the tragic love story between Mimi andRodolfo and how their undying love for each other has stood the test of time,even in death.


What makes this new theater production even more exciting is how Puccini'simmortal love story has been modernized by slightly changing the theme andsetting without sacrificing any part of the beautiful lesson that makes thisopera, a true classic. Using Puccini'soriginal libretto, POC has transported La Boheme to a modern daygathering of young independent artists in search of their rightful place underthe sun. The setting takes placeagainst a vibrant and tempestuous independent art scene with Rodolfo, being an independentart director, while Mimi, a struggling artist on the big screen.
ADVERTISEMENT - CONTINUE READING BELOW
"As it has always been done, La Bohème is the story of the doomed love affairbetween Mimi, who is sadly stricken with tuberculosis, and Rodolfo, whose lovefor Mimi never falters. Encompassingtheir romance and drama even further, is the enchanting music of Puccini. Although the time and setting is different,the love felt is still the same. It'sreally no wonder why this immortal opera has been a theater staple andcontinues to be cherished the world over,"said Karla Gutierrez, artisticand managing director of the POC.
Furthermore, La Bohème is incidentally, experiencing a renewedflurry of traditional and new interpretations on Broadway and the nationalopera stages to celebrate the 150th birth anniversary of Puccini.
This 2008 Manila production brings a talented young castand fresh, inventive staging to this operatic tour-de-force. Playing the leadroles are tenors Juan Alberto Gaerlan, and Seattle Opera-based Gary del Rosarioas Rodolfo. Sopranos Jennifer Uy andMaribel Miguel make their debut as Mimì while sopranos Ana Feleo and Elaine Leeplay Musetta. Baritones LawrenceJatayna and Jesus Baang plays Marcello while Joseleo Logdat and John Ocamposplays Colline and Schaunard, respectively.

Ana Feleo is the daughter of actor Johnny Delgado and director Laurice Guillen.
ADVERTISEMENT - CONTINUE READING BELOW
Sharing the stage is the Philippine PhilharmonicOrchestra under the baton of international conductor Helen Quach. Acclaimed stage director Floy Quintosdirects this modern day opera to be sung in its original Italian language.
Time and again, the tale of love and passion among the poor andimpoverished has been the favorite staple, for quite a number of romancestories, La Boheme included. Even theever-so-hip Rent, winner of the 1996 Pulitzer/Tony award winningmusical, doffs its beret by including in their soundtrack an original song titled, "La Vie Boheme," which also talks about the day to daystruggles of artists and how they have coped to survive in their chosen career.
Ms. Gutierrezadds: "Puccini's music, especially in La Boheme, moves ever sodecisively from revelry to romance as it inexorably carries the story toward atragic conclusion. Aside from Mimi and Rodolfo, the other central characters inthe cast include Marcello, Colline, and Schaunard, who are all the starvingartists; sharing a small and cramped attic apartment. When Rodolfo falls forthe beautiful but ailing Mimì, their tragic love affair becomes an emotionalcenter, deepening the loves, ambitions, and friendships affecting the entiregroup."
ADVERTISEMENT - CONTINUE READING BELOW
Audiences have undeniably cherished La Bohème for centuriesperhaps because audiences see redemption in the gallant efforts of Musetta,Marcello and Colline to make Mimi's departure a little more comfortable—to signifythat life is not just about flesh and blood, but more importantly, about actsof kindness and love.
Otherupcoming and equally exciting productions of the Philippine Opera Company includeMozart's Magic Flute and Terence McNally's Tony-award winning play, MasterClass, on the life-story of Maria Callas as portrayed by highly-respectedmovie actress, Cherie Gil.
For tickets, block sales, sponsorship and otherinformation, please contact the Philippine Opera Company at 892-8786. Ticketsare also available at all Ticket World outlets (Tel. No. 891-9999).