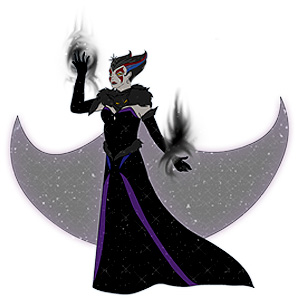 ---

The Philippine Opera Company's The Magic Flute is avibrant adaptation of one of Wolfgang Amadeus Mozart's last operas but with adelightful twist. This retelling, directed by Kokoy Jimenez, is an adaptationmade especially for kids. In its original form, The Magic Flute is adaunting material, revealing Mozart's philosophical leanings. But thiscontemporary adaptation is more like The Wizard of Oz than an actualopera. Still, The Magic Flute, with its select arias (particularly thepopular "Queen of the Night" aria) from the original opera, can serve as anintroduction to the world of opera for both young and the young at heart.
THE PLOT. Jimenez's retelling of this classic operainvolves a young girl named Ana (Fame Flores) is transported to a magicalworld, thanks to a magical flute, where Priest Sarastro (Nomer Son) and theQueen of the Night (an animated character projected through a screen on thestage, voiced by Ana Feleo) is fighting over the possession of Princess Pamina(Arlynne Lupas). In order to return back home, Ana must find the princesstogether with Prince Tamino (Jack Salud), the princess' true love; the birdcatcher Papageno (TV and indie film actor Bodjie Pascua), who is looking forlove; and a dragon (Jay Barrameda), who wants to return to his original formafter he was transformed by Ana's flute into a cute, cuddly creature. Tamino,together with his newfound friends, must overcome three obstacles, in order tofree Pamina from the clutches of her evil queen mother and, ultimately, savethe kingdom from eternal darkness.
THE VERDICT. Although dubbed as a "fantasy opera,"the whole act, which runs for less than an hour and thirty minutes, onlyfeatures select arias and solos from the original opera. The lengthy "Queen ofthe Night" aria is reduced to a few minutes, which fits the whole performancebut could disappointment anyone expecting an actual opera. In fact, save forSon and Joy Abalon (who provided the singing voice for the Queen), everyoneelse gets one solo performance, which they did impeccably. Some of arias mayseem out of place in the overall flow of the narrative, but there is never adull moment in The Magic Flute. This lighthearted opera is especiallysuited for children who, in a performance, liken the set design the story toHarry Potter, perhaps because of its over all whimsical atmosphere. Itsfairytale-like feel is further established by the narration of Sofia (LieslBatucan), who is always lovely and animated. She is aptly exaggerated but neverfrenetic.
ADVERTISEMENT - CONTINUE READING BELOW
The "fantasy opera" runs like a role-playing game, where thecharacters accomplish their quests and good wins over evil in the end, showingthat anything is possible when love and magic is inside us all.
Performances: September 19-27, 2008
Venue: Little Theater, Cultural Center of the Philippines,Roxas Blvd., Pasay City
For ticket inquiries, please contact the PhilippineOpera Company at 892-8786 or Ticket World at 891-9999.