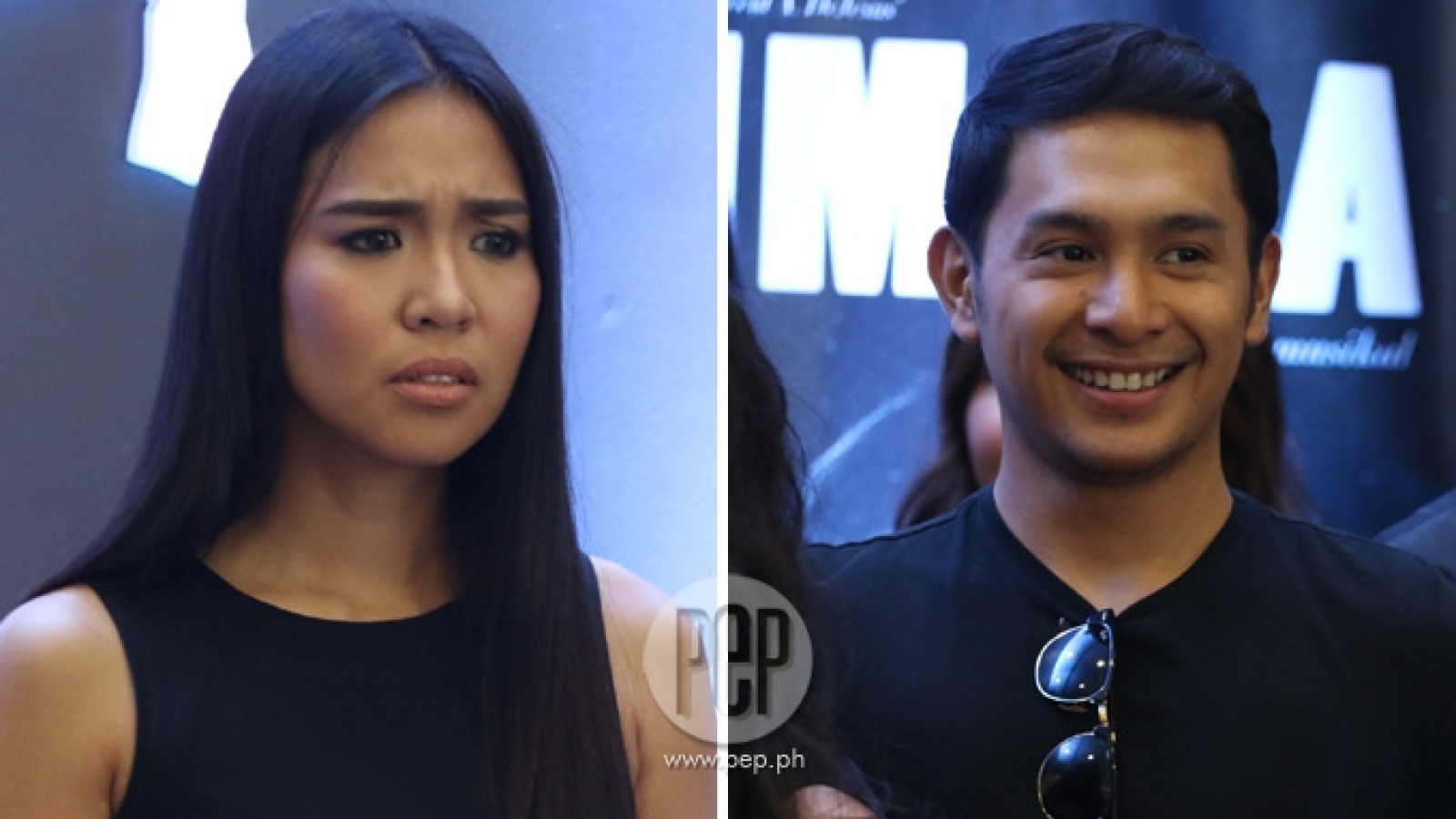 IMAGE Noel Orsal
---
Even the most casual film fan is familiar with Himala, the 1982 thought-provoking film starring Nora Aunor.

This 2018, Aicelle Santos takes on the role previously portrayed by the Superstar. In Himala: Isang Musikal, Aicelle brings life to Elsa, the seemingly innocent protagonist. 

David Ezra is cast as Orly, a filmmaker from Manila who comes to Barrio Cupang to document the mysterious events surrounding Elsa the faith healer.

Bituin Escalante is also cast as Aling Saling, Elsa's mother; Neomi Gonzalez as Chayong; Sandino Martin as Pilo, Chayong's former lover; Kakki Teodoro as former prostitute Nimia; and Floyd Tena as the town priest.

Himala is about a drought-ridden small town called Cupang, a place peopled by superstitious locals who believe that an ostracized leper caused their plight.

The film version was directed by the late Ishmael Bernal from a script by Ricky Lee.

This year marks the 15th anniversary of the musical, one of the most successful local productions ever staged. Composer Vince De Jesus and Ricky Lee remain at the helm of this play produced by The Sandbox Collective and 9 Works Theatrical.

Down on its luck, the town of Cupang becomes the country's source of fascination when a poor girl named Elsa reports seeing the Virgin Mary during an eclipse.

Based on a true story, Himala the movie became a darling among critics, turning itself into the first Filipino flick to compete at the Berlin International Film Festival.

To date, it is regarded as one of Bernal's most impressive movies, with some declaring it as Nora's best performance. It is the only Filipino film that entered the Best Asian Films of all Time chosen by CNN UK (United Kingdom).
Thanks to Nora's oft-repeated dramatic line ("Walang himala, walang donasyon"), it remains fully embedded in Filipinos' consciousness. Its enduring popularity convinced screenwriter Ricky Lee to stage a musical version in 2003, directed by Soxie Topacio with musical direction by Vincent De Jesus.

It was initially conceptualized as a sequel to the film, with Ate Guy (nickname of Nora) once again transforming into Elsa.

Vince De Jesus said they tried to tap Nora for the project, "We actually tried to contact Ate Guy. But with her schedule, sabi namin, 'Okay, medyo mahihirapan tayo dito.'"

Ricky Lee revealed his vision for the supposed sequel, "For the sequel, which was set years later, nakalimutan na lahat ng tao si Elsa. She [Nora] wanted to do that. Kaya lang 'yon nga hindi natuloy dahil nag-abroad siya so we decided to do the original."

The role later went to May Bayot, who won an Aliw Award for her portrayal.

(According to another article, one reason why Nora turned down the role was that she believed her voice wasn't suited for the songs, which were apt for an opera singer.)

In 2013, May Bayot returned on stage for the musical's tenth anniversary, in spite of some health problems.

Vince recalls, "Di ba, na-stroke si May? Naka-recover na din. Nagka-lymphoma si Isay Alvarez. May kanya-kanyang himala din. Si Cynthia Culig-Guico na-Ondoy yong bahay. Ang daming nangyaring himala."

Himala: Isang Musikal will be staged from February 10 to March 4 at the PowerMac Center Spotlight in Makati.
ADVERTISEMENT - CONTINUE READING BELOW
When asked to choose which of his movies he wants to turn into a musical in the future, Ricky reveals:
"A couple of years ago nag-usap kami, we wanted to do Karnal the Musical. Kaya lang recently noong na restore ang Moral parang bagay yong Moral sa generation ngayon. So 'yong sagot sa question kanina, sana Moral The Musical."