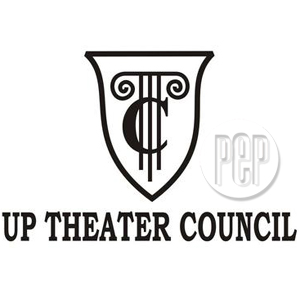 ---
The University of the Philippines Theater Council has organized the Curtain Call Play Festival 2007 slated for February 21–23. This project aims to establish a network between university and college-based theater organizations and encourage young talented individuals to let their knowledge in theater take shape through a competition.


The theater organizations that will be competing are from St. Paul Manila, Far Eastern University, San Beda College, La Consolacion Manila, Polytechnic University of the Philippines, and Adamson University.


The Play Festival will be held on February 21–23, 2007 (Wednesday–Friday), 7 p.m. at the Dalisay Aldaba Recital Hall, UP Theater, UP Diliman.
On February 24, Saturday, there will be an awarding ceremony by 7 p.m. at the College of Arts and Letters new building at the UP Diliman campus.


Tickets are priced at P80 for UP students and P150 for Non-UP students/professionals.


For inquiries, contact Hazel Mapanoo at 09273929881.


Venue: Dalisay Aldaba Recital Hall, UP Theater, University of the Philippines, Diliman, Quezon City

Schedule of performances:

February 21, Wednesday, 7 p.m.

FEU Theater Guild (Far Eastern University)
Sariling Sikap (Experimental and Poetry Theater) ni Paul Monching Santos

Tanghalang St. Paul (Saint Paul University, Manila)
Mikee and Monching ni Brian Bantugan

February 22, Thursday, 7 p.m.

Dulaang Bedista (San Beda College)
Aestheticus Roboticus ni Joseph Wilbert Gatchalian

Arte.Comm (La Consolacion College, Manila)
Mendiola Girls ni Bernadete Concepcion

February 23, Friday, 7 p.m.

Sining-Lahi Polyrepertory (Polytechnic University of the Philippines)
Room 4 Rent ni Armando Bonilla

Tinik ng Teatro (Adamson University)
Estasyon (Palitan sa Mundo ng Karukhaan) ni Catherine Marquez