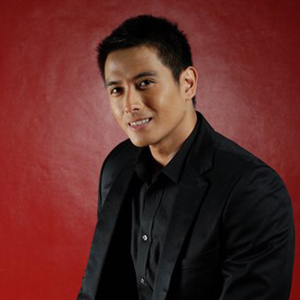 ---

Celebrity hunk and matinee idol Alfred Vargas is coming back to act on stage. Unknown to most, the Ateneo graduate started acting for the university's resident theater group, Tanghalang Ateneo, before becoming a showbiz personality. Taking on characters that are far different from his more popular roles on television, Alfred dealt with Shakespeare and other classical playwrights as he was doing theater back in college.

After spending five years in show business, and after gaining credit for his versatile acting abilities on television and film, Alfred is now acting as a guest artist for the Philippine Educational Theater Association (PETA). The matinee idol will be working with respected director and artist, Nonon Padilla.
This time, he takes on the role of a young artist (referred to as Isa Pang Lalaki in the play) who is trapped in a complex bond between friendship and love. Tony Perez's Saan Ba Tayo Ihahatid ng Disyembre? is the final chapter of Perez's postmodern trilogy composed of two previous installments titled Oktubre, Noong Tayo'y Nagmamahalan Pa and Nobyembre, Noong Akala Ko'y Mahal Kita.


Disyembre is a simple love story, complicated by betrayal, anger and jealousy. The five generations of the Davíd clan attempt to complete the unfinished masterpiece of their Lolo, the La Navidád, on the condition that it must be done only by an artist who has married into their fold. As in Oktubre and Nobyembre, the story is portrayed by a minimum of performers switching roles: LALAKI, BABAE, ISA PANG LALAKI, and ISA PANG BABAE.
Saan Ba Tayo Ihahatid ng Disyembre? is showing at the PETA Theater Center from February 6 to March 15, 2009, on Fridays at 2:30 p.m. and Saturdays and Sundays at 10 a.m. and 3 p.m. For inquiries or reservations, call PETA Marketing at 410-0821 or 0917-8154567 or email petampro@yahoo.com
ADVERTISEMENT - CONTINUE READING BELOW