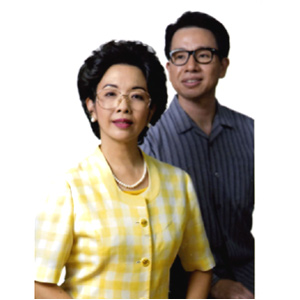 ---

The original Filipino musical on former president Corazon "Cory" Aquino will be restaged from January 16 to 17, 2009 (8 pm). It is topbilled by Isay Alvarez and SherwinSozon, who reprises his role as Ninoy Aquino. Isay's husband, Robert Seña, portrays former President FerdinandMarcos while Pinky Marquez is former First Lady Imelda Marcos.

Produced by Lourdes "Bing" Pimentel's Buhay Isang Awit Foundation, Cory the Musical will be performed at the Meralco Theater, Ortigas Ave., Pasig City.
It is written and directed by respected theater artist Nestor U. Torre, who has directed and/or written acclaimed musicals like Katy!, Magnificat, Magsimula Ka, Sino Ka Ba Jose Rizal?, Birhen ng Caysasay, and Pag-Ibig sa Bayan.
Producer Bing Pimentel, the wife of Senator Nene Pimentel, says she decided to ask Torre to create a musical on Cory Aquino as her tribute to the much-admired former president, who has weathered many storms and triumphed over many challenges in the course of her eventful life.
"More than that," she adds, "the musical is our country's collective tribute to Cory, who has inspired the entire nation with her selflessness, deep faith, strong sense of public service, humility and abiding love for all Filipinos, for whom her husband Ninoy heroically gave his life."
Many established stars have expressed their keen interest in appearing in the show, but both Pimentel and Torre have decided to find the best performing talents for the musical, by opening up all of the roles in it from lead to chorus, to open audition.

Bing Pimentel has composed 19 original songs for the musical, spanning a wide range of themes, emotions and styles to musically vivify the varied dramatic impulses of the script's unfolding story.
The songs she has composed for past musicals like "Buhay Isang Awit," "Nasaan si Hesus?" and "Pag-Ibig sa Bayan" have been acclaimed for their affecting emotional content. Many of them have been recorded by starcs such as Nora Aunor, Freddie Aguilar and Dulce.
ADVERTISEMENT - CONTINUE READING BELOW
Pimentel hopes that her foundation's new production "will remind generations of Filipino of many selfless contribution of Cory and Ninoy, proving that the Filipino is indeed worth fighting and even dying for."

Performances: January 16 and 17, 2009 (8 pm)

Venue: Meralco Theater, Ortigas Ave., Pasig City

For ticket inquiries, call Ticketworld at 891-9999.

Ticket prices Orchestra P721, Lodge P515, and Balcony P300