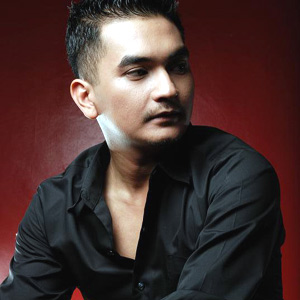 ---

Actor Lex Marcos was besieged by female fans aiming theircell-phone cameras at him and clamoring for photo ops. For all his matinee-idollooks, he was obviously exhausted after his difficult performance in Disyembre, but he obliged them. Theywere among the several groups of students from different Metro Manilauniversities that packed the PETA Theater in Quezon City last Saturdayafternoon, February 14.
Well, if the actor drove the girls wild, Saan Ba Tayo Ihahatid ng Disyembre?drove me crazy!
I sat there like a blank page, not having read the programof the Philippine Educational Theater Association (PETA) production. Impossibleto take down notes in the dark! And I don't only mean lights in the audiencesection were out. "Absurd!" was my first reaction. What really was going on?
But gradually it dawns on me—it's okay to be confused.Disturbing dreams are like this.
Only don't blink, each gesture, dialogue, sudden movementper second counts.
The actors deliver mesmerizing performances—Juliene Mendoza as Lalaki/JP, Angeli Bayani as Babae, Lex Marcos as Isa Pang Lalaki/Anthony,and Alison Segarra as Isa PangBabae. All four are constantly onstage, interacting in perfect sync with eachother's transformations, particularly Angeli, Lex and Alison who change intodifferent projections (or archetypes, if you like) of Lalaki's demented mind.Lalaki/JP remains identifiable as the protagonist with life issues, excellentlyportrayed by Juliene Mendoza.
Nothing's fixed in Disyembre,except for the basic production design by Salvador F. Bernal: long white drapeover a gigantic medical chart running down to the entire stage floor; whitecandle-chandelier that drops down from the ceiling when called for by a scene;on center stage, three white chairs (and one that's overturned); a sloping,elongated, glass-topped table, and a painter's easel on one end of the stage.
ADVERTISEMENT - CONTINUE READING BELOW
Other features of the set appear later, like a smoking holeout of which rises a ghost, pool of water under the table, which also serves asa coffin in Scene 2, and Lalaki's projected MRI brain scan and tickers definingschizophrenia. As such phantasmagoric changes take place, the four charactersare into various movements and blockings that show Lalaki's delusions of pastand "future" events in his family life.
LOVE TRIANGLE. Duringthe open forum after the play, one student asked naively, "What's the theme ofthe play?"
"It's about love," simply answered Angeli Bayani, acclaimedthespian and film and TV actress, who impressed me with her versatility and powerful voice projection.
And as the characters declare several times, "It's all about choices."
The basic conflict is the love triangle that's introduced inScene 1. Lalaki/JP returns after four years in the U.S. where he was treatedfor schizoid behavior. He coaxes his wife Babae and his bosom friend Isa PangLalaki/Anthony into a toast for his homecoming and for the Christmas season.But they hardly respond. JP is the only one who's hyper while his granddaughterIsa Pang Babae/Angelique laments over her mother's unfinished "Navidad"painting and tumbles about in his future.
JP is stuck in the past, like the souvenirs—a pistol amongthese—that he takes out of his treasure box. He waxes nostalgic and lauds his"best friend forever" for taking care of his wife while he was away. And thenwham! She's pregnant with Anthony's child, Babae reveals. JP feels betrayed andwants to kill Anthony. He demands that she choose between him and her lover.Anthony seizes the gun and exits through a door that was invisible at first onthe blank chart. A gunshot is heard.
ADVERTISEMENT - CONTINUE READING BELOW
TO HELL AND BACK. Scene2 draws us deeper and deeper into Lalaki/JP's madness. Memories and a wholerange of self-destructive emotions crisscross in his imagination, orhallucinations. The chaos is far from dark, however, except for Lalaki'smomentary blackouts. As its title suggests, the play is about his journeytowards rebirth, which is also symbolized by the still-to-be "Navidad" painting ofChrist's birth.
The glaring all-white stage set reflects the healing messageuttered repeatedly by the characters: "It's all about choices." Lalaki mustmake conscious choices out of hispredicaments: he wants to kill Anthony for betraying him yet he's also suicidalin his despair, he rejects the unborn child who will be his granddaughter yetshe haunts him from the future.White is the color of possibilities, like a blank sheet, and JP is invited to "write" his life, make decisions.
Stage props and set changes are all symbolic of JP's vibrantunconscious life. For instance, there's the rose that appears thrice indifferent forms, marking the turning points in his process of self-healing: thecrystal rose of his past (in Scene 1), big red-rose headdress of his seductivewife, and bouquet of white roses that his pregnant granddaughter brings in fromher garden.
JP's journey out of hell is full of color, music, even humor. Oneof my favorite episodes is when Anthony emerges as a funny-looking ghost in redtights, frightening Isa Pang Babae who's now JP's granddaughter Angelique."Being afraid of the dead is a form of discrimination," he declares. (And Iburst out laughing.) Lalaki/JP is comng to terms with his fears and aggrievedbetrayal. Then there's the jaunty "Lulubog Lilitaw" and "Hahabol-Habol" of theMabuhay Singers that suddenly blare in counterpoint to JP's angst.
ADVERTISEMENT - CONTINUE READING BELOW
Two shocking episodes occur towards the end of Disyembre. Lalaki/JP almost drowns as hestruggles in a pool of water. In a subsequent episode, he shoots himself in theheart with the ubiquitous pistol from his treasure box but it is hisgranddaughter's husband Tony (who was Anthony) that takes the bullet and falls.
A student asked during the open forum: "What was the purposeof the pool?"
Lex Marcos replies, "It's the waters ofnarcissism. In JP's mind he's trying to find something..." To find his trueidentity, which happens when he "kills" himself. Only then is he able to moveon and he decides to care for the child of his wife and Anthony's. He hasintegrated his wife, best friend, granddaughter and her husband into his lifeand he becomes whole, as they gather together in the Epilogue.
Now, did I get the play right? Accurate descriptions andrecall? I must confess that just when JP awoke to reality during the Epilogue,I blinked...no, I suddenly dozed!
No matter, I was in good company in all two hours ofmind-boggling Disyembre.
Director Nonon Padilla himself wrote, "Disyembre is the 3rdand final play of Tony Perez' Table Trilogy." The first two plays, Oktubre, Noong Tayo'y Nagmamahalan Pa(1992) and Nobyembre, Noong akala Ko'yMahal Kita (1994), which he directed at the Cultural Center of thePhilippines, were also love-triangle dramas that ended in schizophrenic"depression" and "isolation." But afterhe read Perez' original (and again dense) script for Disyembre in 2002, "I was determined not to direct another playthat continued to dwell on the negative and the suicidal. I was determined tosqueeze a literary play from the writer, not a case study ofschizophrenia."
ADVERTISEMENT - CONTINUE READING BELOW
The director and the whole production ensemble surelysucceeded with me. After mesmerizing me into the depths of JP's soul, Disyembre at the end almost sent me tosleep—where dreams, good or fearful, abound. But I'm a sane person...of course? Ithink...? even a bit wild enough to grab Lex Marcos for a photo op, too.

Saan Ba Tayo Ihahatid Ng Disyembre? runs at the PETA-Phinma Theater until March 15, 2009, every Friday, Saturday and Sunday. For inquiries and reservations, contact PETA Marketing at 4100821 / 7256244 / 09178154567 or petampro@yahoo.com

Venue: 5 Eymard Drive, New Manila, Quezon City (at the back of QC Sports Club in E. Rodriguez)

Flor Caagusan is PEP'sSenior Desk Consultant and a "frustrated stage actress."