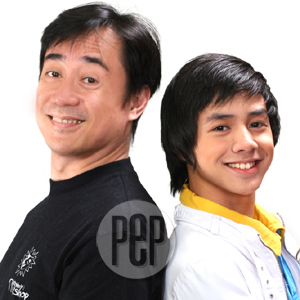 ---
This summer, Trumpets expands its performing arts workshopsto the Podium, in addition to its workshops at Shangri-La Plaza Mall. Actingmaster class and personality development classes have been added to the hotlist of Trumpets Playshop courses that will entice any kid, teen or young adultalike to stay in the metro during the hot summer months. Trumpets summerworkshops run from April 2 to June 2.
Now on its 14th year as a summer training ground forexemplary talents, which have included Asian pop star Christian Bautista, teenstar Sam Concepcion, first Philippine Idol finalist Reymond Sajor, andthe Playshop Kids, Trumpets Playshop rallies behind the theme, "Passing ItOn."
"It's been pure joy to pass on our years of experience inthe performing arts to young learners summer after summer. Seeing Christian, Sam, Reymond, the PlayshopKids and the rest of our graduates making it big outside Trumpets is trulyexhilarating for their respective teachers. It's like it has become our 'passion to pass it on.' We challenge everyone who's been part ofTrumpets to pass on the torch in his/her own personal means and ways," saysworkshop consultant Audie Gemora.
Trumpets Playshop, which has been consistently getting the biggestnumber of enrollees every year, specifically offers Children's Theatre,Children's Musical Theatre, Children's Musical Theatre (Intermediate), Teensand Adults' Musical Theatre, Summer Stock, Teens and Adults' Basic Acting,Kids, Teens and Adults' Streetdancing, Children and Teens' Modeling,Streetdancing (Advance), Teens and Adults' Public Speaking and Hosting, ActingMaster Class and Personality Development.
Trumpets Musicademy, Trumpets' year-round training facility,based at the Shangri-La Plaza Mall, offers one-on-one voice, musicalinstruments (piano and guitar), languages (English and French) and speechclasses.
For inquiries, please call 636-2842 or 635-4478.