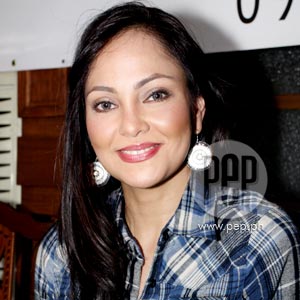 ---
Due to the catastrophic effects of typhoon Ondoy, which recently hit Metro Manila, the first weekend run of Tanghalang Pilipino's A Streetcar Named Desire from October 2-4, 2009, has been canceled.


The original English version of A Streetcar Named Desirewill open on Friday, October 9, 2009 at the CCP Tanghalang AurelioTolentino and will run until October 11, 2009. This will be followed bythe Filipino translation of the play (Flores Para Los Muertos)which will run from October 16-25, 2009. The play will have eveningperformances (8:00 pm) every Friday and Saturday and matinees (3:00 pm)Saturday and Sunday. Special performances are available uponreservation.
Tennesse Williams' Pulitzer Prize-winning play, A Streetcar Named Desire, translated by Orlando Nadres into Filipino as Flores Para Los Muertos, is Tanghalang Pilipino's third offering in its 23rdTheater Season that celebrates "Women of Substance." Perhaps hisgreatest masterpiece, the play is Williams' classic piece on therelationships of people, life and death, the dangerous conflict betweenreality and fantasy and the desire for human contact.
Multi-awarded TV, film and stage director Floy Quintos directs the cast, which includes Ana Abad Santos, Mailes Kanapi, Reuben Uy and Paolo O'Hara in the English version. The Filipino version is topbilled by Eula Valdes, Meryll Soriano, Neil Ryan Sese and Jonathan Tadioan. Also included in the cast of A Streetcar Named Desire / Flores Para Los Muertosare Marjorie Lorico, Paolo Cabañero, Jerald Napoles, Tara Cabaero, AceyAguilar, Rocky Salumbides, William Manazano and Jo-Ann Requiestas.
Forticket inquiries and show reservation, call Tanghalang Pilipino at832-3661 and 832-1125 local 1620/1621. Look for Paolo or Lorelei.Tickets are also available in any Ticketworld outlet (891-9999) and atthe CCP Box Office (832-3704).