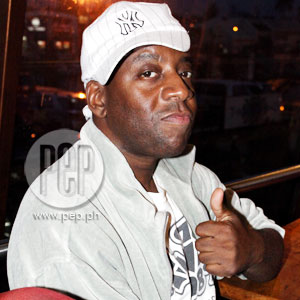 ---
BelieveThe Pop Musical willcombine film, theater, and music in a production that aims to inspire viewersto overcome their fears. This unique presentation will be staged at the Music Museum tomorrow, October 6, 2009.

It will be topbilled by international artist Keith Martin, Star Magic talentGuji Lorenzana, soul diva Radha, Kuh Ledesma's daughter and singer Isabella,indie actor and co-producer Marq Dollentes, and Cebu's Benjie Layos and Mae AnnAraneta.

According to the producers, Believe was initially mounted to be just aconcert, but because it became a full-blown musical, they had to create severalcharacters with different levels of fear to follow the show's concept.
Isabellasays that she has tried doing musical workshops in different places, but admitsthat Believe is her "first major venture into theater." She also addsthat all of the cast members were easily able to relate to their charactersbecause their roles fit their personalities to a tee. "It's like when [Marq]gave us our roles, we said, 'this is me!'" she exclaims.
ADVERTISEMENT - CONTINUE READING BELOW
KeithMartin, on the other hand, had his training in a performing arts school in theStates. But according to the international R&B singer, this is his firsttime to act on stage in a long while. Martin, who has been staying in thePhilippines for about five years now, admits that he loves everything about thecountry. "Even the typhoons," joked the soul singer who popularized thephenomenal song "Because Of You."
Other castmembers like Radha, who is a belter for the band Kulay, has had extensiveexperience in singing.

Since they all staged Believe in Cebu last July, the cast members arealready comfortable with each other and know their respective characters byheart.
In a pressconference held last September 28 at the Music Museum, producer and cancerphysician Bill Ramos, says he and Dollentes came up with Believe afterputting up a show headlined by Radha and Keith Martin two years ago.
Ramoscalled the idea a "divine inspiration" and tasked partner Dollentes to contactthe artists who could potentially collaborate. After everyone had agreed, Ramostook it as a good sign and went on with the plan. "It was a mission that wasgiven to me," he informed PEP (Philippine Entertainment Portal). "I had to makeit happen, together with all these people who are collaborating."
ADVERTISEMENT - CONTINUE READING BELOW
Havingknown one another for quite some time, the cast members all attest that Believeis a musical collaboration among friends. The cast members were personallyhandpicked by the producers themselves to star in the musical play.
Originallystaged in Cebu, Believe received an overwhelming response from Visayanviewers and was received with much acclaim. The Manila run this October willshowcase the same theme, the same songs, but with a video background includedthis time. And so with these new improvements, the cast and producers arehoping to receive the same--if not better--kind of response.
Themusical is titled Believe "specifically because we wanted to give peoplea new way of dreaming," explains Dollentes. "I think that's what [people] havelost: the ability to dream and to know that we can actually achieve ourdreams." He also points out that the premise of the musical is anchored on fear"because that's the one that really cripples us from achieving our fullpotential on earth."
ADVERTISEMENT - CONTINUE READING BELOW
He adds,"Love magnetizes everything to you. If you have that in your heart, everythingelse comes together. Without that, then it would be a world of fear. It's allpossible for all of them who believe, so you just have to believe."
Believe, which, along withfresh versions of popular songs strung together by topnotch arrangers, alsomakes use of video support done by filmmakers to add in dramatic shots for amore realistic stage background.
ADVERTISEMENT - CONTINUE READING BELOW
Believe The Pop Musical
will be shown at theMusic Museum tomorrow,
October 6
,at 8 pm, and serves as afundraiser and the opening activity of the annual convention of the Cancer andHealth Awareness Outreach Program presented by The Philippine Society ofMedical Oncology.
For tickets, call Philippine Society of Medical Oncologyat 721-9326, Ticketworld at 891-9999 or Music Museum at 721-0635 and721-6726.