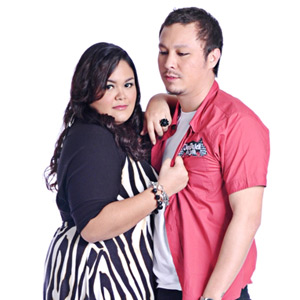 ---
When you see the poster of Maximus & Minimus, you may mistake it for a cover of a chick lit novel because of its cosmopolitan artwork and purple background. Aside from the fact that the film's protagonist likes reading and can finish one novel in a day, there's nothing else in it that will remind you of chick lit. In fact, this movie is uncharacteristic of chick lit. For starters, chick lits are usually sassy, wholesome, and romantic. With high doses of vulgar language and sex, Maximus & Minimus is definitely a far cry from the definition of chick lit.

Directed by cinematographer Nap Jamir and written by Jimmy Flores, Maximus & Minimus is one of the five finalists in the 2009 Cinema One Originals Digital Movie Festival that is ongoing until this Tuesday, November 17, at the Gateway Mall, Cubao.

The other entries are: Paano Ko Sasabihin; Wanted: Border; Bala Bala; and Si Baning Si Maymay at ang Asong si Bobo.

CLICK HERE to check the screening schedules of the films.

THE PLOT. In the adult comedy Maximus & Minimus, size really does matter. It tells the parallel stories of Max (Cai Cortez) and Papu (Mikel Campos). Max is a plus-size woman; Papu is a tall but skinny guy. Both are relatively happy and brimming with confidence. Regardless of their difference in body size, the two share an intimate evening that ends in catastrophe. This is the part when we find out why Papu is nicknamed Minimus. Let's just say, he isn't 'gifted' down there.
After the disastrous encounter, Max moves on and meets Elmo (Baron Geisler), the man with a mojo that will fire up her sex life. Elmo has a fetish with the color purple. When Max discovers the reason why, she turns sour and starts blaming it all on her full-bodied figure. Both Max and Papu find themselves in situations wherein their confidence takes a massive blow.
ADVERTISEMENT - CONTINUE READING BELOW

THE VERDICT. The parallelism of the two tales did not work for the film's benefit. Although Max's story is colorful and exciting, Papu's story is anything but eventful. For the most part, he is stuck in his bedroom trying to figure out how to enlarge his puny member. And that isn't funny or even interesting enough. This seriously bogs down the narrative.

The supporting cast takes on roles that are staples in Pinoy comedy . We have the sidekick (Kimmy Maclang as the exaggeratedly enthusiastic Sugar), the maid with a regional accent (Malou Crisologo as Upeng), and the only one in the cast who thinks rationally (Liza Lorena as the grandmother).

Maximus & Minimus is an in-your-face comedy that isn't afraid to use toilet jokes and vulgarity to illicit laughter. It also has a lot of sex but no nudity, which is actually a good thing. To its credit, the raunchy humor and oddball moments will keep you laughing real hard.

With its overemphasis on being funny, it feels a bit strange when the characters gun for the dramatic fireworks. The momentum wanes every time there is an attempt to emotionally engage the viewers. The score is also at fault. It turns up so loud that the dialogue becomes inaudible. It's called background music for a reason so they should've made sure that its volume was kept low.

In the end, Maximus & Minimus takes a predictable route in addressing self-esteem issues. It's a rather unlikely resolution, given the film's bold and brash attitude. Nevertheless, the requisite humor will not fail to leave a smile on your face as you exit the moviehouse.