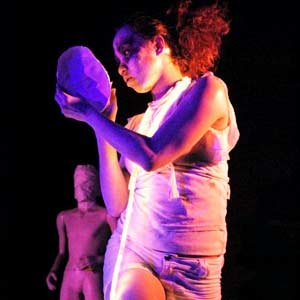 ---
Want a fresh start this summer? Actors and aspiring actors can now spend their summer in a more fun and active way. The Philippine Educational Theater Association (PETA) annual Summer Theater Arts Workshop is open for another month of creative learning. The available workshops are not just for those young ones—but also for those who are young at heart.


PETA's Children's Theater Courses enable children to explore and experience music, movement and dance, visual arts, storytelling, drama improvisation, poetry and short story writing. Coupled with lots of fun and games, PETA's creative processes will also develop and enrich every child's imagination, inspiration, self-confidence, self-appreciation and appreciation of others, nature and culture.
Its Teen Theater Course challenge the experimental and adventurous nature of the youth through the unique PETA Integrated Theater Arts (ITA) approach. The course mixes creative drama, creative sounds and music, creative writing, creative body movements and dance, visual arts as well as improvisational theater and new media wherein teens get to express their talents and articulate youth power as they mount their own original piece on relevant youth concerns as part of their recital.

Young aspiring actors, from 17 years old and up, can also plunge into a unique artistic experience by acquiring fundamental knowledge, skills and attitudes in improvisational theater production, theater history, theater appreciation, aesthetics and criticism in the Theater Arts Course.

PETA is also offering various advanced courses. The Basic Acting Course offers a series of dialogues with seasoned theater artists coupled with motivated acting exercises that can turn anyone into a budding stage actor.
ADVERTISEMENT - CONTINUE READING BELOW

Apart from the Basic Acting Course PETA also offers three other specialized courses. The Creative Musical Theater course has sessions on voice, composition, and performance and various music explorations, while Creative Dance Theater explores body and movement as a medium of artistic expression and examines the rudiments of movement and maximize them to tell stories using various dance forms.

PETA's Creative Pedagogy course is a special course for teachers that demonstrate various creative methodologies, approaches and philosophies in the teaching of arts and academic subjects.

All workshops will begin on April 16, 2010 and will end on May 15, 2010 except for the Creative Pedagogy course, which will start on May 17, 2010 to May 21, 2010. Enrollment period is until March 31, 2010.

For more information, contact Julie Bautista and/or Meann Espinosa at Tel. Nos. 7256244 / 4071418 / 4100821 / 0916-580515, or email petampro@yahoo.com.

Address: PETA Theater Center, 5 Eymard Drive, Brgy. Kristong Hari New Manila, Quezon City