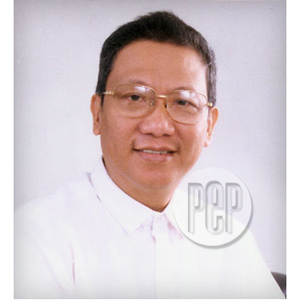 ---
Tanghalang Pilipino announces the first of its auditions forits 21st theater season of power plays. On May 8, 9 and 10, the theater groupwill conduct the search for the cast its season opener, Pilipinas Circa 1907.


Aspiring thespians should be strong male and female actors, 18 years old andabove, who can sing and perform. Each one must submit a resume with two photos(a 2"x2" head shot and a 3"x5" full body shot). Candidates must also beprepared to do a movement piece and read scenes from the script. Participantswill also be required to perform the song "Jocelynang Baliwag." Copies of theaudition piece are available at the Tanghalang Pilipino office, 2/F ProductionDesign Center Bldg., CCP Complex, Roxas Blvd., Pasay City.


Applicants must be available for the production schedule, with rehearsalsrunning for six weeks prior to the opening on August 10, 2007, and weekendperformances at the Tanghalang Aurelio Tolentino (CCP Little Theater) untilSeptember 2007.


Pilipinas Circa 1907 is about political conflict and family relations,which get
in the way of two pairs of star-crossed lovers during the time of the Americancolonization. It is set in the period prior to the national elections for thePhilippine Assembly in 1907.
With 2007 being an election year, the landmark zarzuela byNicanor G. Tiongson and Lutgardo Labad, Lucien Letaba, Louie Pascacio, ChinoToledo, et al, is a timely production that mirrors modern-day events.
Pilipinas Circa 1907 was last performed by TanghalangPilipino in 1994. This new production is set to be directed by DennisMarasigan.


Date: May 8, 9 and 10, 2007 (6:00 to 10:00 p.m.)
ADVERTISEMENT - CONTINUE READING BELOW
Venue: Bulwagang Amado Hernandez, Upper Ground Floor,Tanghalang Pambansa, CCP Complex, Roxas Blvd., Pasay City

For inquiries, you may contact 832-3661 or 832-1125 locals 1620/1621,Tuesdays to Fridays, 9:00 AM to 5:00 PM, or send an email toccptanghalan@yahoo.com