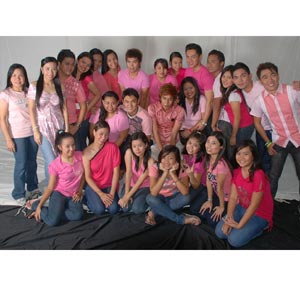 ---
Gantimpala Theater, in cooperation with the National Parks Development Committee, present Wan - Tu - Tri, a special recital production staged by the Batch 2010 Summer Workshoppers. They will be performing a script written by J. Dennis Teodosio and directed by Roeder Camañag. It will be staged on May 15 (Saturday), 6:00p.m., at the Open Air Auditorium, Rizal Park, Manila.

This is the 33rd year that Gantimpala Theater is holding the annual summer production. Tony S. Espejo is currently the artistic director.

Wan-Tu-Tri is composed of three short plays: Wan, presents the life of Ding (Roselle Buenaventura), a former make-up sales lady who loses her job. Here, we see how the young miss grapples with her miserable condition and why she remains optimistic despite her seemingly bleak fate.

Tu, meantime, is about the rivalry and tale of survival between Angel (Mark Joseph Tac-an) and Maya (Lebelyn Mangau-ayam), aswangs living in the city.
ADVERTISEMENT - CONTINUE READING BELOW

Tri highlights the misfortunes on love of three parlor queens namely Eternity (Jake Abrencillo), Desiree (Marvin Mendoza) and Stephanie (Ricarte Arias).

Wan-Tu-Tri is the second play that Tedosio specially wrote for the Gantimpala Theater summer workshop recital production. He also wrote Luneta MMIX, last year's showcase piece.


Teodosio also wrote for Gantimpala Ang Pagong at ang Matsing (2008 ALIW Awards Best Musical Production), the Filipino children's musical adaptation of Sleeping Beauty and Cinderella, with music created by Jesse Lucas.

For tickets, call 528-0603.