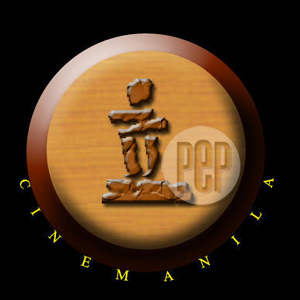 ---
Entries to the 9th edition of CinemanilaInternational Film Festival are now being accepted. The deadline for submissionis June 24, 2007.
Last year's winners include twointernationally acclaimed films, Jeffrey Jeturian's Kubrador and Brillante Mendoza's Manoro. TheBet Collector (the international name of Kubrador), starring Gina Pareño,garnered awards from the 2006 Osian Cinefan Festival of Asian Cinema and theMoscow International Film Festival. Meanwhile, the Aeta film Manoro received a special award from the Torino International Film Festival inItaly.
Cinemanilapaved the way for indie films such as these to penetrate the internationalscene. For this year, the competition is open to all filmmakers withfull-feature/short/docu films (DV / HD / 24P / HDV / 35mm) with Englishsubtitles.
To be eligible for participation, filmsmust be produced after January 2006 and should not have been exhibitedcommercially, locally or internationally or in prior local festivals. Entriesmust be 80 minutes (minimum) to 130 minutes (maximum) in length (for fullfeature and docu) and 1 minute (minimum) to 59 minutes (maximum) (for shortfilms and docus) including credits.
ADVERTISEMENT - CONTINUE READING BELOW


The Entry Selection Committee will choose ten (10) films from among thequalified entries, to participate in the Main Competition (international). Anumber of films will also be chosen to participate in the short film anddocumentary competition and exhibition and Digital Lokal competition. Pleasetake note that all accepted short films will shoulder the fee for theapplication of MTRCB permit.


The 9th Cinemanila International Film Festival, organized by the IndependentCinema Association of the Philippines (ICAP) and MovPix International will beheld on August 8 to 19 in selected theaters all over Metro Manila, Philippines.


Aside from parallel competitions for full-length, short and documentary films,there will also be distinct exhibitions, tributes, marathon showings, conferencesand other special events. Seminars and workshops will also be held during thefestival and will cover subjects and issues on independent filmmaking.Directors, producers, critics and actors throughout Asia, Europe and NorthAmerica will be invited to attend the film event.
ADVERTISEMENT - CONTINUE READING BELOW
For inquiries, you may contact thefollowing:

The Secretariat
Cinemanila International Film Festival Committee
41 Begonia St. Tahanan Village, Parañaque City
Telefax : +632 770 4015
Phone : +632 846 9672
E-mail : cinemanila@gmail.com
Website : http://www.cinemanila.com.ph