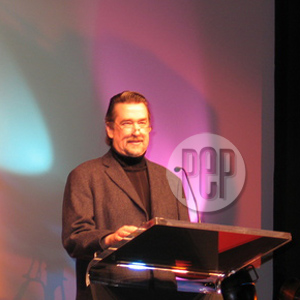 ---
Geoff Gilmore, director of the Sundance Film Festival, willconduct a workshop on independent filmmaking on May 26 (2 to 6 p.m.) at the DeLa Salle University-Taft Ave. campus.
Hosted by Kacy Andrews, Bigfoot's L.A.-based CEO, thisfour-hour workshop will give Film and Comm Arts students, aspiring filmmakers and industrypractitioners various insights on howto make it big in the international film scene.
Geoff Gilmore is the driving force behind Sundance, thelargest independent cinema festival in the United States. Often dubbed as"Mr. Sundance," Gilmore has been responsible for the festival's filmselection and overall artistic direction for the past 17 years.
He is also involved with the Sundance Channel, directs theannual Sundance Independent Producers Conference and the Sundance Institute. Hehas been on the jury of several important international film festivals like TheBerlin International Film Festival, Moscow Film Festival, Locarno Film Festivaland the Independent Spirit Awards.


ADVERTISEMENT - CONTINUE READING BELOW
Sundance, named after a popular character played by itsinaugural Chairman Robert Redford, has grown to a spectacular anticipatedevent. The festival has launched the careers of noted directors such as QuentinTarantino (Pulp Fiction, Kill Bill), PT Anderson (BoogieNights, Magnolia) and Steven Soderbergh (Traffic, Ocean'sEleven), and for allowing such movies as The Blair Witch Project, Sex,Lies and Videotape, Napoleon Dynamite and, more recently, LittleMiss Sunshine.

In 2004, Filipina Ramona Diaz came into prominence when her documentary film Imeldawon the Best Cinematography Award in Sundance.
Tickets are priced at Php 3,000 for the general public.Students are given a discounted rate of Php 2,500.
For inquiries aboutSundance in Manila, please call Lali Suzara of the Film Development Council ofthe Philippines at 523-4295, or Alex Roxas of the De La Salle Graduate Schoolof Business at 523-4295.
Date: May 26 (Saturday) 2 p.m. to 6 p.m.
Venue: De La Salle Graduate School of Business, Taft AvenueCampus Multi-Purpose Hall, 20th Floor, Brother Andrew Gonzalez Hall, De La Salle University-TaftAve.campus
ADVERTISEMENT - CONTINUE READING BELOW