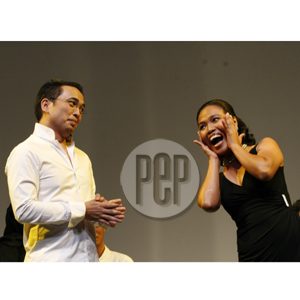 ---
Get ready for another year of exciting new plays! PETA's 40th Theater Season subscription is now available.
Subscribers are entitled to the following privileges:
1) One performance entry pass to all of the productions staged at the PETA Theater Center with option for reserved seating (Subscriber's Row) if you call to inform us at least three days before the date you intend to watch. These performances are:
Batang Rizal - July to August 2007
Romulus D'Grayt - September to October 2007
PETA 40th Anniversary Concert - December 2007
Skin Deep - February to March 2008
Dulaang Laboratoryo's Komedi Club - February 2008
2) 10% discount for a maximum of two companions.
3) Regular mail and/or email updates on PETA workshops, performances and other activities.
4) Personalized subscriber ID
5) Acknowledgment in the souvenir program for all season productions.
For more details, you may check out PETA's website at www.petatheater.com or call the PETA Marketing and Public Relations Office at 725-6244 or 4100822.