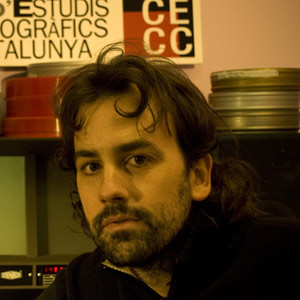 ---
Gaining critical recognition worldwide, Spain's film industry has been on a serious roll in recent years, producing titles such as Pedro Almodóvar's Hable con ella (Talk to Her, 2002), Enrique Urbizu's La vida mancha (2003), Alejandro Amenábar's Mar adentro (The Sea Inside, 2004), and Jaime Rosales' La soledad (2007), among others.
In celebration of PELÍCULA, the 9th Spanish Film Festival, Instituto Cervantes de Manila presents Encuentros en el cine, where renowned Spanish directors make their Philippine premier of their works at the Greenbelt 3 Cinemas in Makati City.
Last September 30, Spanish scriptwriter Lola Mayo presented her films La mujer sin piano and Lo que sé de Lola. On October 3, Catalan filmmaker Isaki Lacuesta will present his films Los condenados (The Condemned) and La leyenda del tiempo (The Legend of Time) while Valencian director and scriptwriter Miguel Albaladejo will grace the Greenbelt 3 Cinemas for the screening of his films Rencor, Nacidas para sufrir (Born to Suffer) and El cielo abierto (Ten Days without Love) on Thursday, October 7. On October 10, Albaladejo will also be presenting his film Manolito Gafotas for a special children's session.
One of the up-and-coming filmmakers in Spain and Latin America, Lacuesta combines his work as a university professor with his job as a film director both on documentaries and fiction. His work in Los condenados and La leyenda del tiempo won the FIPRESCI Award in the San Sebastián Festival in 2009 as well as the Best Spanish Film in the 2007 ACCEC, respectively. Lacuesta also writes music, literature and cinema articles for different newspapers and the media.
Albaladejo, on the other hand, studied sciences of the image at the Universidad Complutense de Madrid and started working as a production and direction assistant for several well known directors before making his own movies. His film Nacidas para sufrir was nominated for Best Film in the 2009 Goya Awards, which also garnered him a Best Director nomination.
ADVERTISEMENT - CONTINUE READING BELOW
Encuentros en el cine is part of the Película Film Festival which celebrates and showcases the latest works by Spanish and Latin American filmmakers, as well as films that explore themes and issues prevalent to the Hispanic community.
This year, a line-up of 23 exceptional and the award-winning films will be screened until October 10.
On three special nights, Película features gems from Latin America's exciting film scene with an Argentinean night on October 3, a Chilean Night on October 5, and a Mexican Night on October 6.
A special highlight of Película is the premiere of Jim Libiran's obra, Happy Land on October 10. Said to be the first Filipino football movie, the film follows the story of a Spanish missionary priest who starts an unthinkable project in one of Manila's most impoverished districts--a football tournament in Tondo, Manila.
Cineastes and film aficionados will be given the chance to vote for their favourite film in the festival every after screening. The winning film will be announced and screened on October 10 to close the festival.
Película, the Spanish and Latin American Film Festival is part of the month-long celebrations known as Fiesta, the Spanish Festival for Culture and the Arts.
For more information on the schedule, films and synopsises of Película Spanish Film Festival, please call Tel. No. 526-1482.


Instituto Cervantes de Manila is located at 855 T.M. Kalaw St., Ermita, Manila.