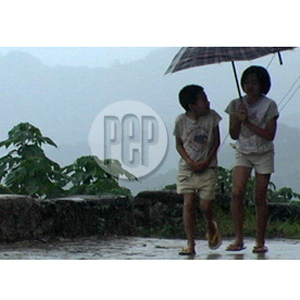 ---
The University of the Philippines Film Institute starts another school year with month-long screenings this June.
The film you musn't miss is the international award-winning digital feature by Mes de Guzman, Ang Daan Patungong Kalimugtong, recipient of Special Mention for Best New Director at the 2006 San Sebastian Film Festival. The late Lino Brocka competed in this same Festival for the top plum, Golden Seashell, with his 1982 classic Cain at Abel.
Other June screenings include Notes on a Scandal, pitting Judi Dench against Cate Blanchett; John Tucker Must Die topbilled by Desperate Housewives hunk Jesse Metcalf, and the British comedy phenomenon The History Boys.

More attractions for the month include a fresh take on gay-pride films and the soon-to-be-announced screenings for this year's French Spring filmfest.
Venue: UP Film Institute, Magsaysay and Osmeña Avenues, UP Diliman, Quezon City

Screening schedule:
June 4 Mon 2/7 pm
Notes on a Scandal

June 4 Mon 5 pm
John Tucker Must Die

June 5 Tuesday 2/5 pm
Notes on a Scandal

June 5 Tues 7 pm
John Tucker Must Die

June 6 Wed 2/7 pm
Notes on a Scandal

June 6 Wed 5 pm
John Tucker Must Die

June 7 Thurs 2/5 pm
Notes on a Scandal
June 7 Thurs 7 pm
John Tucker Must Die
June 8 Fri 2/5/7 pm
Ang Daan Patungong Kalimugtong

June 11 Mon 2/7 pm
The History Boys

June 11 Mon 5 pm
Notes on a Scandal
June 12 Tues 2/5 pm
The History Boys
June 12 Tues 7 pm
Notes on a Scandal
June 13 Wed 2/5/7 pm
The History Boys

June 14 Thurs 1 pm onwards
French Spring Event with Visiting Filmmaher Lionel Bailliu
June 14 Thurs 5 pm onwards
Selected International Short Films
June 15 Fri 2/5/7 pm
Ang Daan Patungong Kalimugtong
June 16 Sat 2/5/7 pm
Gray Matters

June 16 Sat 4 pm
Selected International Short Films: K (Spain)/Melodrama (Poland)/Josh (Canada)
June 18 Mon 2/5 pm
It's a Boy Girl Thing
June 18 Mon 7 pm
Co-Ed Scandal
June 19 Tues 2/7 pm
Butterfly's Tongue
ADVERTISEMENT - CONTINUE READING BELOW
June 19 Tues 5 pm
The Emperor's Club
June 20 Wed 2/7 pm
The Emperor's Club
June 20 Wed 5 pm
Butterfly's Tongue

June 21 Thurs 2/7 pm
Butterfly's Tongue
June 21 Thurs 5 pm
The Emperor's Club
June 22 Fri 2/5/7 pm
Ang Daan Patungong Kalimugtong

June 23 Sat 2/5/7 pm
Tuli
June 23 Sat 4 pm
Selected International Short Films: K (Spain)/Melodrama (Poland)/Josh (Canada)
June 25 Mon 2/5/7 pm
In Good Company
June 26 Tues 2/5/7 pm
In Good Company
June 27 Wed 2/5/7 pm
In Good Company
June 28 Thurs 2/7 pm
In Good Company
June 28 Thurs 5 pm
Pan's Labyrinth
June 29 Fri 2/5/7 pm
Ang Daan Patungong Kalimugtong
June 30 Sat 2/5/7 pm
Tuli
June 30 Sat 4 pm
Selected International Short Films: K (Spain)/ Melodrama (Poland)/ Josh (Canada)