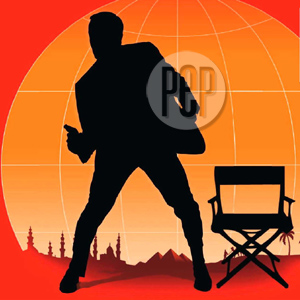 ---
French cinema has found a loyal audience in the Philippines. Since its launch, French films have been attracting local viewers from all walks of life, with an appreciation for the "seventh art form". French films have a unique character of story telling that is able to touch the psyche of the Filipino, through the imagery, the romance, the humor, and of course, the beauty of the actors.
For years, the French Film Festival has been a much-awaited event in Manila and Cebu since movie buffs are eager to watch some of the most awarded films or box-office hits from Parisian cineplexes or the Cannes Film Festival.
Now on its 12th year, the French Film Festival is a regular feature of French Spring in Manila—the annual cultural event mounted by the Alliance Française de Manille, Association Française d'Action Artistique and the Embassy of France.
In Manila, the French Film Festival will be shown from June 8-17 at Shangri-La Plaza Mall in Mandaluyong. It will move on to Ayala Center in Cebu from June 22 to 24.
For schedules, call Alliance Française at 895-7585.
FREE ADMISSION.
Venue: Shangri-La Plaza Mall, EDSA cor. Shaw Blvd. Mandaluyong City
Schedule of screenings:
June 8 (Friday)

1:00 PM Perfume
3:30 PM Arthur
6:00 PM The Ax
8:30 PM Gamblers

June 9 (Saturday)

1:00 PM Arthur
3:30 PM Lieutenant
6:00 PM Penguins
8:30 PM Sequins

June 10 (Sunday)

1:00 PM Penguins
3:30 PM Not Here
6:00 PM Perfume
8:30 PM The Ax

June 11 (Monday)

1:00 PM Sequins
3:30 PM Not Here
6:00 PM The Ax
8:30 PM Penguins

June 12 (Tuesday)

Tribute to Philippine Cinema

June 13 (Wednesday)

1:00 PM The Ax
3:30 PM Gamblers
6:00 PM Sequins
8:30 PM Arthur

June 14 (Thursday)

1:00 PM Penguins
3:30 PM The Ax
6:00 PM Fair Play (Discussion with Lionel Bailliu will follow the screening)

June 15 (Friday)

1:00 PM Not Here
3:30 PM Sequins
6:00 PM Arthur
8:30 PM Perfume

June 16 (Saturday)

1:00 PM The Ax
3:30 PM Perfume
6:00 PM Fair Play
8:30 PM Gamblers

June 17 (Sunday)

1:00 PM Arthur
3:30 PM Lieutenant
6:00 PM Not Here
8:30 PM Penguins
ADVERTISEMENT - CONTINUE READING BELOW