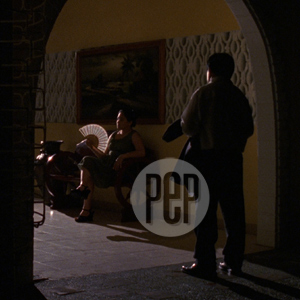 ---
After a successful run at Tribeca Film Festival and Visual Communication VC Film Festival, Nagpapanggap (Pretend) will now be screened at the Los Angeles Film Festival. Helmed by Filipino writer and director Debbie Formoso, this short film will be screened at the Majestic Crest Theatre at Los Angeles, California, on June 25 and June 30, 2007.
The 2007 Los Angeles Film Festival, which will screen more than 230 feature films, shorts, and music videos, has received more than 4,500 submissions from filmmakers around the world, with the final selections representing several world, North American, and US premieres.
Short films at Los Angeles Film Festival are shown before features and as part of five short film programs. All short films—local and international—will compete for prizes in the Narrative, Documentary, and Animation categories. In addition, an Audience Award for Best Short Film will also be presented. A panel of jury members will determine the winners.
Debbie Formoso, a recent graduate of MFA Master of Film Art at LMU Loyola Marymount Universtiy, directs the film, which stars veteran actors Thelma Sugay as Lourdes Rosales, Abe Pagtama as Cesar Rosales, and Kristine Sabella as Angie Rosales. The short film was also nominated for best short film at VC Film Festival.
According to David Maquiling, a member of Directors Guild of America, "Nagpapanggap (Pretend) is a refreshingly honest and heartfelt film that examines the pain of infidelity and the loss of a child's innocence. Beautifully shot on location in the Philippines, the film features powerful and moving performances by veteran actors Abe and Thelma, who bring subtle grace and emotional rawness to their roles as husband and wife. Playing their daughter, Kristine leaves a lasting glow onscreen with an elegance and maturity beyond her years."
Nagpapanggap (Pretend) is also accepted in the (NYAFF) New York Asian Film Festival slated on June 22, 2007 to July 1, 2007.
ADVERTISEMENT - CONTINUE READING BELOW
Screening dates:
June 25, 2007 (9:30 p.m.)
June 30, 2007 (2:30 p.m.)
Venue: Majestic Crest Theatre at 1262 Westwood Blvd , Los Angeles CA 90024