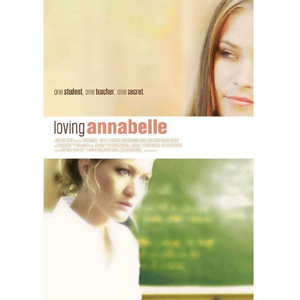 ---
Pelikula@TitusBrandsma is a free monthly film screening that features fine samples of world cinema. After every screening, film enthusiasts can discuss the aesthetic and technical merits of each film. This monthly screening is an offering of the Titus Brandsma Center-Media Program under the auspices of the Carmelites in the Philippines. It is aimed at giving a meaningful experience for film enthusiasts.
The core group of Pelikula@TitusBrandsma selects three films that correspond to a specific theme for each month. For the month of June, the chosen theme is Kapwa Ko Mahal Ko...Maging Sino Ka Man (7th Gay & Lesbian Film Festival).


This month's screenings will be held on June 16, 2007 from 1 p.m. onwards at the Titus Brandsma Center in New Manila, Quezon City.
Pelikula@Titus Brandsma: Kapwa Ko Mahal Ko...Maging Sino Ka Man (7th Gay & Lesbian Film Festival)
Sequence:

Loving Annabelle (2005-USA)
Director: Katherien Brooks
Cast: Laura Breckenridge, Diane Gaidry, Erin Kelly
76 mins.

Annabelle (Erin Kelly) is a 17-year-old Catholic schoolgirl who falls in love with her teacher Simone Bradley (Diane Gaidry). The pushy teenager pursues her until the 30-something year old falls equally in love with Annabelle. Not long after they give in to their lust, their relationship is discovered and Simone is arrested.


Babae (Woman) (2005- Philippines)
Written and Directed by Sigrid Andrea P. Bernardo
20 mins.

Babae (Woman) is a coming-of-age story of two women who grow up together in the city's slum community beside the railroad tracks. They become best friends during childhood, share dreams during their teenage years and eventually start a family when a child accidentally enters their lives. Real stories of men and women give an added authentic touch to this black-and-white film. It's a mixture of drama, comedy, musical and fantasy that will surely touch the Filipino heart in you.
ADVERTISEMENT - CONTINUE READING BELOW


Glowing Eyes/Porn Theater (La Chatte à deux têtes) (2002- France)
Director: Jacques Nolot
Cast: Vittoria Scognamiglio, Jacques Nolot, Sébastien Viala
90 mins., In French with English subtitles.
(Strictly for mature audiences only)

The tale is set in a decaying Parisian porn theatre. Within its dark confines, male patrons—soldiers, transvestites, married men—regularly engage in anonymous sex acts. In the ticket booth of the theatre, a wise Italian woman serves as benevolent gatekeeper, observing—but never judging—the proceedings that go on under her watchful eyes. One day, one of her regular patrons engages her in a conversation that leads to an unusual friendship as these two worldly souls share their common experiences.


The Mad Cage 2 /Birds of a Feather 2 (La Cage aux folles II) (1980-France)
Director: Edouard Molinaro
Cast: Michel Serrault, Ugo Tognazzi
101 mins., In French with English subtitles
* Subject to change

In this sequel to La Cage Aux Folles, homosexual nightclub-owner Renato and his transvestite companion/lover Albin become involved with the local cops and foreign spies when Albin unwittingly gets his hands on a role of stolen microfilm. The gay couple then hide out in Renato's native Italy, but find little peace there with their frequent bickering.
Free admission.
Date: June 16, 2007, 1 pm onwards
Venue: Titus Brandsma Center, 24 Acacia St. Brgy. Mariana, New Manila, Quezon City