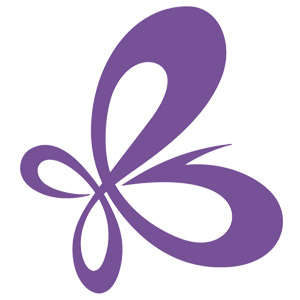 ---
The Eiga Sai (literally, "film festival" in Japanese) will screen at the University of the Philippines Film Institute and atthe Cultural Center of the Philippines this coming July.
The Japan Foundation, Manila, in cooperation with theShangri-La Plaza Mall, the Cultural Center of the Philippines, and the UP FilmInstitute, proudly presents slices of Japanese life as seen through the eyes ofcontemporary Japanese directors of Eiga Sai 2007, a showcase of modernfilm.
Among the films to be featured are Kamikaze Girls(Shimotsuma Monogatari, 2004, directed by Tetsuya Nakashima), Harmful Insect(Gaichu, 2002, directed by Akihiko Shiota), Hotel Hibiscus (HotelHibiscus, 2002, directed by Yuji Nakae), No One's Ark (Baka no Hakobune,2002, directed by Nobuhiro Yamashita), Inochi (Inochi, 2002, directed byTetsuo Shinohara), Out of this World (Kono Yo no Sotoe-Club Shinchu Gun,2003, directed by Junji Sakamoto), The Stars Converge (Chirusoku noNatsu, 2003, directed by Kiyoshi Sasabe), Blue (Blue, 2001, directed byHiroshi Ando), Blue Spring (Aoi Haru, 2001, directed by Toshiaki Toyoda)and Shangri-la (Togenkyo No Hitobito, 2002, directed by Takashi Miike).
All films will be shown with English subtitles. Theremaining screening venues are at the UP Film Institute (July 2-5) and CCPDream Theater (July 4-8).
For inquiries, please call the JFM at 811-6155 to 58.
Free admission.
Screening schedule:
UP Film Institute
July 2 (Monday)
2:00 PM
Shangri-la
5:00 PM
Out of this World
7:00 PM
Blue Spring
July 3 (Tuesday)
2:00 PM
Blue
5:00 PM
Inochi
7:00 PM
Kamikaze Girls
July 4 (Wednesday)
7:00 PM
Hotel Hibiscus
July 5 (Thursday)
2:00 PM
Harmful Insect
5:00 PM
No One's Ark
7:00 PM
The Stars Converge
Cultural Center of the Philippines
July 4 (Wednesday)
4:00 PM
Out of this World
7:00 PM
Blue Spring
July 5 (Thursday)
4:00 PM
Blue
7:00 PM
Shangri-la
July 6 (Friday)
4:00 PM
Inochi
7:00 PM
Kamikaze Girls
July 7 (Saturday)
4:00 PM
Harmful Insect
7:00 PM
The Stars Converge
July 8 (Sunday)
4:00 PM
No One's Ark
7:00 PM
Hotel Hibiscus