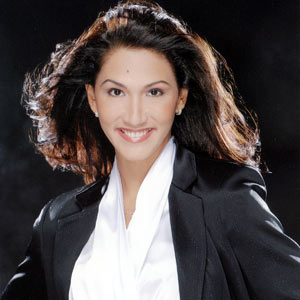 ---
Do you remember......
Twirling in rainbow skirts during childhood birthday parties?
Feeling embarrassed buying your very first bra?
Buying a pair of killer red heels to get over your ex?
Walking down the aisle in Mom's wedding gown to be with the person you will forever cherish?
Each milestone in a woman's life is filed with laughter, tears, and memorable fashion choices. Behind each halter top, faded pair of jeans, cocktail dress, painful set of stilettos, and designer handbag, she has a story to tell.
The sensational Off-Broadway show, Love, Loss, and What I Wore, written by sisters Nora Ephron (When Harry Met Sally, Sleepless in Seattle) and Delia Ephron (The Sisterhood of the Traveling Pants, Hanging Up), vividly recounts a selection of comic and heartwarming stories from various women who remember key moments in their lives through the clothes they wore.
The show is based on the bestselling book by Ilene Beckerman, and has featured notable actresses such as Jane Lynch (Glee), Rosie O'Donnell, Brooke Shields (Blue Lagoon, Grease), Betty White (Golden Girls), Rita Wilson, Nikki Blonsky (Hairspray), Fran Drescher (The Nanny), Jamie Lynn Siegler (The Sopranos and Entourage), Alexis Bledel (Gilmore Girls), Alicia Silverstone (Clueless), America Ferrera (Ugly Betty), Kathy Najimy (Sister Act movie series), Kristin Chenoweth (Wicked), to name just a few.
Since its debut in 2009 at New York's Westside Theater, Love, Loss and What I Wore has never failed to garner praise from critics and delight audience members who saw themselves or someone they knew in each funny and poignant tale. The show won the 2010 Drama Desk Award for Unique Theatrical Experience as well as the 2010 Broadway.com Audience Award for Favorite New Off-Broadway Play. It has since then been staged in Los Angeles, Toronto, Brazil, Germany, Australia, and Paris.
Now, it's the Filipina's turn to be charmed and moved by these tales of life and fashion as the company behind the hit show Defending The Caveman, CTE Productions, brings the acclaimed off-Broadway hit to Manila with some of the best female artists in the scene today.
ADVERTISEMENT - CONTINUE READING BELOW
The Asian premiere cast of Love, Loss, and What I Wore includes theater luminary and current associate artistic director of Repertory Philippines, Menchu Lauchengco-Yulo; veteran theater actress, writer, and emerging director Cathy Azanza-Dy; TV host, model, performer, and creative visionary Teresa Herrera; thespian and music industry sensation Bituin Escalante; and acclaimed classical vocalist, theater performer, and executive director for Music Artes Philippines, Jay Valencia-Glorioso. The show is directed by the same tandem behind the hit show Defending The Caveman, Michael Williams and Cathy Azanza-Dy. Set design is by recent Gawad Buhay awardee Denis Lagdameo, and lighting will be engineered by sought-after lighting designer John Batalla.
Love, Loss, and What I Wore will have a one-weekend-run-only on July 14, 15, 16 and 17 at the RCBC Theater in Makati, Shows are at 8pm with Saturday and Sunday matinees at 3:30pm.
For tickets, call Ticketworld at 8919999 or log on to www.ticketworld.com.ph. You may also call 2150788 or 09175378313 or email cteshows@gmail.com.