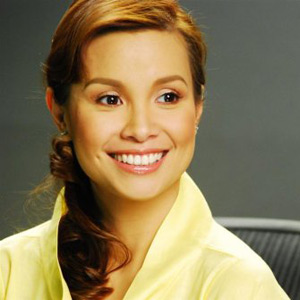 ---
International Broadway performer and Tony winner Lea Salonga is slated to receive another prestigious award in New York City on October 29, 2011. The singer-actress is one of the recipients of The Outstanding Filipino Americans in New York (TOFA-NY) Heritage Award.
The TOFA-NY Heritage Awards event shall be held at the Carnegie Hall, in New York City. The said award was created to recognize individuals who have made "steadfast and consistent contributions toward enriching the cultural identity of Filipino Americans in the New York area."
In a statement, New York City Mayor Michael Bloomberg was quoted as saying, "New York has always been proud to be a city of promise and opportunity for people of every background, including generations of Filipino Americans."
He added, "We take this opportunity to honor the men and women who contribute to the city's energy and spirit."
Journalists Elton Lugay, Cristina DC Paner, technical director Marissa Panlilio and photographer Percival Roque are the brains behind the TOFA-NY Heritage Awards. The winners were selected via the social networking website Facebook. The TOFA-NY was created to celebrate the second year of the Filipino heritage month, which falls every October.
Hosting the awards night is MiG Ayesa who was also nominated along with actors T.V. Carpio and J.Elaine Marcos for the TOFA-NY community-determined awards in recognition of their excellent performances in Broadway musicals Rock of Ages, Spider-Man, Turn Off the Dark and Priscilla, Queen of the Desert.
Other TOFA-NY recipients who shall be honored along with Lea are community leader-philanthropist Loida Nicholas Lewis; dancers Craig and Samantha Abaya, junior champions of Dancing with the StarsSeason 7; organizations Filipino-American Human Services, Inc. and Filipino-American National Historical Society; and weekly newspaper Filipino Reporter; former fashion model Bessie Badilla and Pulitzer Prize-winning journalist Jose Antonio Vargas.


Lea won the Tony Award in 1991 for her performance in Miss Saigon. She has also appeared on Broadway in Flower Drum Song and Les Miserables.
ADVERTISEMENT - CONTINUE READING BELOW
Last August 19, 2011 Lea became the first Filipino recipient of the Disney Legends awards for her noteworthy achievements. Lea was the "singing voice" behind Princess Jasmine in Aladdin (1992) and Fa Mulan in Mulan (1998). The awarding ceremony took place last August 19, 2011 at the Anaheim Convention Center in California.
(CLICK HERE to read more about the Disney Legends award)