All it took was 24 hours after tickets were first released in TicketWorld for five shows to sell out.
It's been almost a 30-year wait for the return of David Henry Hwang's provocative and intriguing masterpiece M. Butterfly. As a response to the patronage they received, Broadway producer Jhett Tolentino and Frontrow Entertainment added six more shows to accommodate more audiences and, consequently, benefit more institutions.
After preparing for months to bring audiences a visual feast and extraordinary performances from some of the country's finest actors, M. Butterfly returns not only to stun and impress but, more than anything, to give back and pay it forward. The success producers Jhett Tolentino and RS Francisco had met in their previous productions and other ongoing ventures inspired the team to use their passion for the arts as a vehicle to support and uplift organizations serving the Filipino people.
Although rather invisible and quiet throughout publicity campaigns for M. Butterfly, Sam Verzosa, Francisco's business partner in Frontrow, has been an active proponent in pushing for various advocacies. "I don't want people to be mistaken that I'm running for politics," the young CEO jokingly remarked during the rehearsal for the play.
On a more serious note, however, Verzosa said: "Frontrow is in the business of changing people's lives. We began in our own backyard by providing a life-changing opportunity for our business partners and eventually branched out into helping other organizations silently." Not known to many, Frontrow has its own foundation, #FrontrowCares.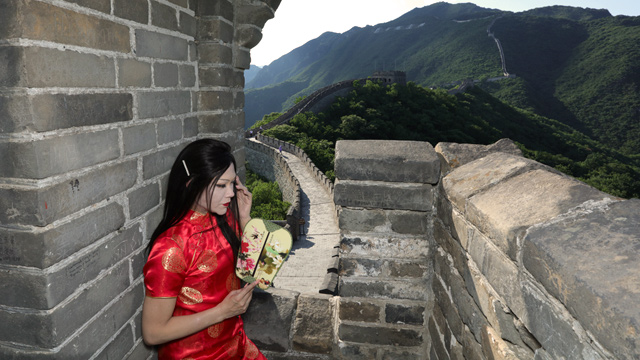 Verzosa proudly shared that it was not just Frontrow that does work for charity. He and Francisco were surprised to find out about their distributors' individual efforts to help others. In fact, each team in Frontrow bought out entire performances of M. Butterfly to support diverse organizations—one for the environment, another for a parish in Iloilo, and two college organizations that promote the arts.
The intended 15-performance run for the benefit of 14 different institutions (geared toward health, education, the environment, and the arts) has now spread its wings to aid more groups, including one that champions animal rights and another that helps Filipino families who are in need of homes. Including an organization that pushes for LGBT empowerment was also very fitting, since M. Butterfly's storyline has inspired the same movement. Among the production's new beneficiaries are Philippine Animal Welfare Society (PAWS), Habitat for Humanity, Love Is All We Need, SM Foundation, 1Meal Program, and Love Lipa.
M. Butterfly is 100% nonprofit, with the proceeds from each performance (after taxes and other fees) directed to a particular organization. Apart from the play itself, there will also be a photo exhibit featuring the works of the 'Magnificent 7' lensmen (seven of the country's most notable photographers)—Jun de Leon, Raymund Isaac, Manny Librodo, Mandy Navasero, BJ Pascual, Wig Tysmans, and Patrick Uy. The sales from each photo in the Chrysalis exhibition will benefit the chosen beneficiary of the lensman who captured the photo. The stage production and photo exhibit will benefit a total of 27 organizations.
After months of preparation leading to the play, it's obvious the audience will be in for a treat. Stellar performances from Francisco (who already wowed audiences the first time he portrayed M. Butterfly's Song Liling), Olivier Borten, Pinky Amador, and Lee O'Brian will surely keep the entertainment going for the entire evening. There's no doubt M. Butterfly's star-studded cast, enchanting set design, extravagant costumes, and magical effects will be worth your ticket's price. Not to mention the fact that all of the money you'll spend will go directly to charity.
M. Butterfly will be staged at Maybank Performing Arts Theater in Bonifacio Global City from September 13-30, 2018, with the Chrysalis photo exhibit in the theater's main hall. Don't miss this major theater experience and charity event. Get your tickets at ticketworld.com.ph and be sure to catch the butterfly while you can! (Interested show buyers may also contact 0917-623-3834.)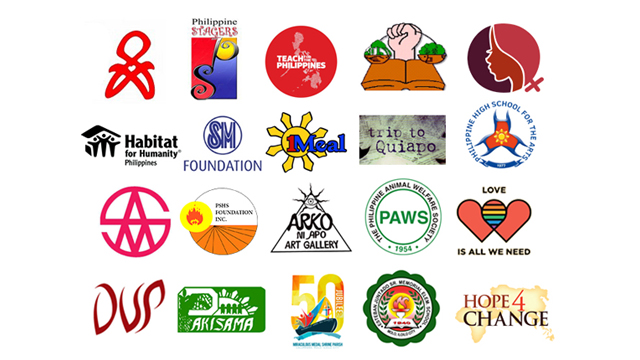 For more information, follow M. Butterfly Manila on Facebook.
This article is sponsored by Frontrow Entertainment.
Read the story? Tell us what you think!
How and where can I get this?
More From Frontrow Entertainment