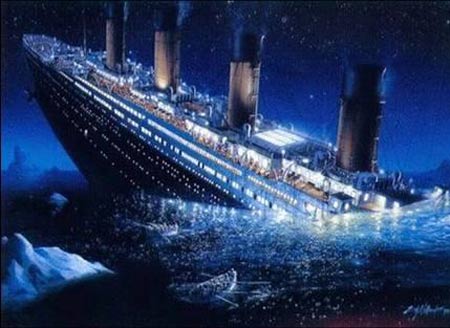 ---
Follow the water, discover the truth.
The sinking of the Titanic is the most famous maritime disaster in history and continues to fascinate as its 100th anniversary approaches. GMA News TV presents Inside The Titanic, a big budget docudrama that weaves together both scientific and very personal accounts of the tragedy. It shows how a handful of decisions in the moments after the Titanic sideswiped an iceberg, pushed the great ship's situation from grave to doomed… resulting in the massacre of 1573 passengers and crew.


Everybody on board was fooled by the water, a devious and unstoppable killer. Sometimes it crept unseen, at other times it roared. One minute it was hidden, the next it was everywhere.


Inside the Titanic's stories are told through action-led reconstruction of eyewitness reports – a nanny charged with delivering a six year old girl to her family in New York, a boiler room worker, a rich American family and two brothers who fled the ship moments apart but never saw each other again. The docudrama also features the highest quality effects, including the sounds those on board would have heard as the sea surged through the ship.


ADVERTISEMENT - CONTINUE READING BELOW
Produced and first aired on The Discovery Channel, the documentary Inside The Titanic now airs on Philippine free TV this Saturday, April 14, at 9:55 pm on GMA News TV Channel 11.