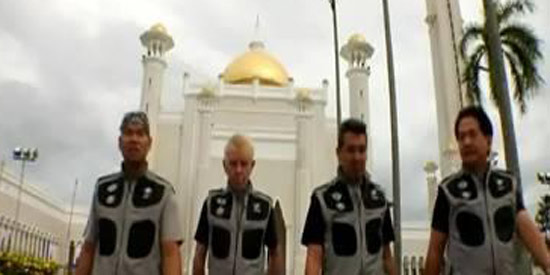 ---
This July, GMA News TV brings you a special documentary about a journey: The Motorcycle Diaries Asean Expedition.
From the Philippines, the team will travel through parts of Malaysia, Brunei and Indonesia on a motorcycle. Peabody awardee and Motorcycle Diaries host Jay Taruc will be joined by a bikers' delegation that includes motorcycle racing icon Joey Almeda, Butch Chase and Toto Villanueva.
From Zamboanga, the bikes will board a boat to Sandakan,Malaysia. The trip will ensue through Kota Kinabalu, Brunei and Indonesia. Their last stop will be an International Big Bike Convention to be held in Indonesia.
The bikers will experience the people, the culture, the food and see the most beautiful sights of the Asean nations they will pass.
By means of a video diary, Jay Taruc and the team will share their personal experiences and difficulties throughout the Asean Expedition.
Don't miss Motorcycle Diaries Asean Expedition, this Sunday, July 8, 2012, 8:40-9:55pm on GMA News TV Channel 11.