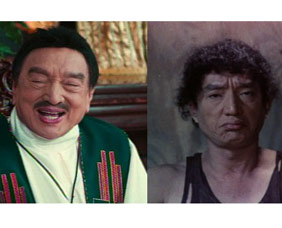 ---
CINEMA ONE PAYS TRIBUTE TO THE ONE AND ONLY KING OF COMEDY, DOLPHY. A marathon of the films of the late Dolphy will be aired the entire week to salute the Comedy King's stint in show business.


The "Kool Pinoy Cinema" block which airs every 7:00 a.m. features Anthony and Cleopatra on July 18, War Kami ng Misis Ko on July 19 and Dolphy's Angel on July 20.


The "Laughternoon Out Loud" block which airs every 1:00 p.m. features Jack & Jill of the Third Kind on July 17, Nang Maghalo Ang Balat Sa Tinalupan on July 18, Captain Barbell on July 19 and The Godfather on July 20.


Dolphy's latest movies will also be aired every 5:00 p.m., Father Jejemon on July 23, Home Alone da Riber on July 24, Nobody, Nobody But Juan on July 25, Tataynic on July 26 and Dobol Trobol on July 27.


Reminisce all the funny memories of Dolphy through his timeless comedy films on Cinema One cable channel. Cinema One is available on SkyCable Gold, SkyCable Silver and other quality cable operators nationwide.