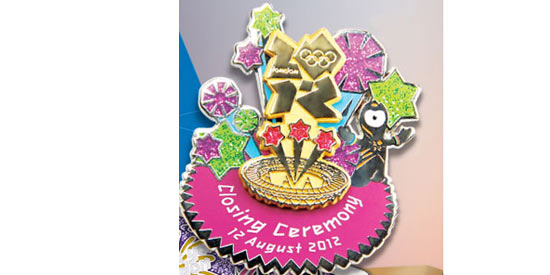 ---


PRESS STATEMENT FROM TV5:

"The closing ceremonies of the London 2012 Olympics promises to be as star-studded as its opening a couple of weeks ago. Come Monday morning (August 13, Philippine Standard Time), the world will once again witness the best of the world's athletes in a ceremony that showcases the best of British Music.


"Aptly called "A Symphony of British Music," the celebration notes some of the country's best artistic exports in the past half-century. More than 4,100 performers, including 3,500 volunteers and 380 schoolchildren will be present during the lavish gathering to cap off the quadrennial games.
"The Closing Ceremonies can be experienced live via TV5 starting at 4:00AM.

"More than 10,000 athletes will also march together in a symbol of unity forged in the past two weeks of the games. Representatives from 2016 Olympic host country Brazil will also be introduced during the formal turnover ceremony for the next Games.

"Despite the unsuccessful mission to capture the first Olympic gold medal for the Philippines, the 11-member contingent continue to make the country proud as they competed alongside the world's best in this year's Olympics. This year's performance only motivates the national athletes to do better in time for 2016.
"Aside from watching TV5's live broadcast of the Closing Ceremonies on Monday, viewers may also catch it during its primetime replay at 8:30PM the same day on AKTV on IBC 13."



Ed's Note: When content falls under "Press Statement," this means that the material is fully and directly from the company issuing the press release. The use of open-and-close quotation marks to envelope the entire text shows as much. This also means that PEP is not the author of the statement being read. PEP is simply providing the information for readers who may be interested.