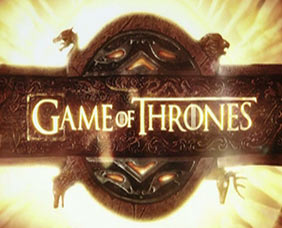 ---

PRESS STATEMENT FROM HBO:



"2013 will see HBO Asia unleash one of the most anticipated line ups ever for the new year on HBO and CINEMAX. New series include Boss (starring Kelsey Grammer), Banshee (Executive Produced by True Blood's Alan Ball), the HBO Latin American series, Prófugos, and HBO Asia's very first series co-production, Serangoon Road (starring Joan Chen).
"Other new HBO Original programs to look out for in 2013 include BEHIND THE CANDELABRA (starring Michael Douglas and Matt Damon), MARY & MARTHA (starring Hilary Swank), PHIL SPECTOR (starring Al Pacino and Helen Mirren) and HBO Asia's first film co-production, DEAD MINE. Also look out for HBO Original documentaries THE WITNESS and ONE NATION UNDER DOG.
"2013 will also see new seasons of returning award-winning series such as BOARDWALK EMPIRE, GAME OF THRONES, GIRLS, TRUE BLOOD and VEEP, as well as popular series like LIFE's TOO SHORT, SPARTACUS: WAR OF THE DAMNED and THE NEWSROOM.
BOSS
Starring five-time Emmy Award® winner and three-time Golden Globe® winner Kelsey Grammer as Kane, with two-time Academy Award® nominee Gus Van Sant (Milk, Good Will Hunting) directing its premiere episode, Boss tells the story of one powerful Mayor Tom Kane who holds sway over just about everything in Chicago — except his own life. Set in a fictional Chicago mayor's office, this brand new eight-episode drama series premieres in Asia on Monday, January 14, at 10pm on HBO / 9pm on HBO HD with subsequent episodes airing at the same time weekly.
PRÓFUGOS (THE FUGITIVES)
An HBO Latin America original production, Prófugos– also known by its English title, The Fugitives – presents the story of a failed drug trafficking operation that started on the border between Bolivia and Chile, the four men who met to carry it out, and the real players behind the business.
ADVERTISEMENT - CONTINUE READING BELOW
A complex web of ambitions, agendas and corruption spins the yarn of Prófugos, where no one is who they appear to be, everyone has a secret past, and there is an imperative need to flee, without knowing who or what they are escaping, unites them and their illicit behaviour. With two back-to-back episodes every Friday, catch this 13-episode original series when it premieres in English on Friday, January 4, at 10pm on Cinemax.
DEAD MINE (HBO Asia Original Movie)
A rich amateur treasure hunter assembles an expert group to investigate a possible location for the legendary Yamashita's Gold – lost treasure looted from across Asia by Japanese forces during World War 2. Venturing deep into the jungles of a remote Indonesian island, the group finds itself under attack and forced into an apparently abandoned mine, only to become trapped underground in a Japanese Imperial Army bunker. The team soon realizes that they are not alone, and are forced to decide between escaping and fighting to their death.
Featuring an international cast including Japanese actress and model, Miki Mizuno, English actor, Sam Hazeldine, and Indonesian hunk, Ario Bayu, be sure to tune in to the premiere of this very first collaboration between HBO Asia and Infinite Studios, Dead Mine, on Saturday, February 23, at 10.30pm on HBO / 9.30pm on HBO HD.
GIRLS Season 2
This highly-anticipated Emmy®-winning HBO original series is back for its sophomore season, and once again follows the urban adventures of four young girls who try to make sense of life with all that is hurled at them. Clinching the Emmy® for Outstanding Casting for a Comedy Series, the hilarious second season of Girls starring Lena Dunham premieres on Monday, February 11 at 11pm on HBO / 10pm on HBO HD.
ENLIGHTENED Season 2
Winning the 2012 Golden Globe® for Best Performance by an Actress in a Television Series – Comedy or Musical for her role, Laura Dern stars as a well-intentioned employee, Amy Jellicoe, who once attended anger-management rehabilitation in this HBO original comedy series. The plot thickens in this second season as Amy romantically yearns for the journalist whom she enlists for help. An earnest and engaging comedy series, catch the premiere of Enlightened, following Girls, on Monday, February 11, at 11.30 pm on HBO, and in high-definition an hour earlier on HBO HD.
ADVERTISEMENT - CONTINUE READING BELOW
BANSHEE (Cinemax Original Series)
Some fifteen years ago, a man got incarcerated in order to save a lady during a jewel heist. After serving his time in prison, he comes back to the rural Amish town, Banshee, PA, under the guise of a sheriff named Lucas Hood to search for the lady, who is also living under an assumed name. When the two meet, old passions are rekindled and their lives get convoluted. In addition, they realise that Banshee is a town pervaded by corruption under the rule of a fierce overlord, and our couple inadvertently gets implicated into duplicity.
Created by Emmy® and Oscar®-winner and TRUE BLOOD creator, Alan Ball, as well as David Schickler and Jonathan Tropper, BANSHEE stars Anthony Starr and Iavan Milecevic, and premieres on Friday, February 15, at 10pm on Cinemax.
GAME OF THRONES Season 3
Based on the best selling book series by George R.R. Martin comes this epic drama where five kings continue to vie for a single, all-powerful throne. Witness more duplicity and treachery, nobility and honour, conquest and triumph in this third season. Featuring an ensemble cast of Lena Headey, Peter Dinklage and Emilia Clarke, be sure to tune in to the new season premiere of Game of Thrones coming to our shores in April 2013 on HBO / HBO HD.
PHIL SPECTOR (HBO Original Movie)
Al Pacino stars as Phil Spector, and Helen Mirren as his attorney in this biopic that centres on the relationship between the music business legend and his attorney while he was on trial for murder. Catch the HBO Original movie in March 2013 on HBO / HBO HD.
VEEP Season 2
Winning an Emmy® for her role in Veep, Julia Louis-Dreyfus plays former senator Selina Meyer, who became Vice President of the United States and realised that the job was nothing like she expected. Guaranteed entertainment, be sure to tune in to the sophomore season of this HBO Original comedy series when it premieres in 2013 on HBO / HBO HD.
ADVERTISEMENT - CONTINUE READING BELOW
THE NEWSROOM Season 2
The exciting life as a cable-news anchor continues in this second season of The Newsroom. Written and produced by Oscar® and Emmy® winner Aaron Sorkin and starring Jeff Daniels and Emily Mortimer, watch how the newsroom straddles between being a good TV news show and a popular one at that in this season premiere in 2013 on HBO / HBO HD.
TRUE BLOOD Season 6
True Blood is going to be wildly entertaining as we pick up from where we left off. In the final episode of Season 5, the True Blood factories were deliberately bombed by the vampire authority and Bill was resurrected after exploding into a pool of blood. In the exciting new season, what will become of Bill? How will the vampires survive without the synthetic blood? Will Sookie finally find out who killed her parents? And what will become of Alcide and his pack of wolves? Starring Anna Paquin, Stephen Moyer and Alexander Skarsgård, catch the season premiere of True Blood Season Six in 2013 on HBO / HBO HD.
BEHIND THE CANDELABRA (HBO Original Movie)
See Academy-Award® winners Michael Douglas and Matt Damon don '70s fashion in the premiere of this HBO Original movie, Behind the Candelabra, that looks at the tempestuous relationship between legendary pianist and vocalist Liberace and Scott Thorson, his younger live-in lover in 2013 on HBO / HBO HD.
MARY & MARTHA (HBO Original Movie)
An epic journey of two mothers, an American and an Englishwoman, who lost their sons to malaria. Mary took her young son, George, to Africa where he subsequently contracted the disease, while Martha's son, Ben, died while working as a volunteer at an orphanage in Mozambique. When the two immensely different women meet in Africa, they bond over their mutual loss. Forging a deep friendship, they vow to dedicate themselves to the cause of malaria prevention, realizing that, as mothers, they have a responsibility to all the world's children. A truly moving HBO Original movie starring Hilary Swank and Brenda Blethyn, be sure to tune-in to the premiere of Mary & Martha in 2013 on HBO / HBO HD.
ADVERTISEMENT - CONTINUE READING BELOW
SERANGOON ROAD (HBO Asia Original)
Serangoon Road is a ten episode hour-long fast-paced detective drama series set in vibrant and tumultuous 1960s Singapore, bringing to life the dangerous underbelly of secret societies, the opulent world of European and international expatriates, and the colourful street life of Bugis Street, Chinatown and Serangoon Road.
The series takes its name from Serangoon Road, which was one of the earliest roads built in Singapore and was then known as "the road leading across the island". Serangoon Road was the key thoroughfare that spanned the length of the island when it was built, making it a unique crossing point for all walks of life, and it is symbolic of the series as an important main road that traditionally linked the various communities in Singapore.
Starring Hollywood's Joan Chen and Australian actor Don Hany, this is HBO Asia and ABC TV's first drama co-production. Be sure to catch the premiere of Serangoon Road when it hits our screens in 2013 on HBO.
BOARDWALK EMPIRE Season 4
The bootlegging business never ends as Nucky Thompson and his party of friends return for this fourth installment of Boardwalk Empire. Find out whether Nucky's whisky-peddling reign will ever come to a close in Atlantic City. Catch this Emmy®-winning drama series Boardwalk Empire by Terence Winter and Martin Scorsese, starring Golden Globe winner Steve Buscemi, when its new season premieres in 2013 on HBO / HBO HD.
TREME Season 4
As New Orleans tries to rebuild itself after their 2005 Hurricane Katrina disaster, greater emphasis is placed on trying to rid itself of the rampant crime and corruption, whilst retaining the deep cultural roots that New Orleans stands for. Observe what true resilience is as individuals pick themselves up and preserve the individuality of their city. Tune in to the premiere of a new season of Treme in 2013 on HBO Signature.
ADVERTISEMENT - CONTINUE READING BELOW
LIFE'S TOO SHORT Season 2
Everyone's favourite little person, Warwick Davis, is back a second time round as he continues to run his talent agency in Britain and strive for greater publicity for himself. It is all about the laughs in the premiere of this second season of Life's Too Short, starring funny-man and Emmy®-winner Ricky Gervais and Stephen Merchant, in 2013 on HBO / HBO HD.
STRIKE BACK Season 3
All the high-octane action returns to our screens when we once again follow the lives of the unusual pair, Stonebridge, a British Special Forces agent, and Scott, a U.S. Delta Force veteran, as they continue working with secret British Secret Intelligence unit Section 20. Returning for its third season and starring hunky men Sullivan Stapleton and Philip Winchester, catch the premiere of this CINEMAX Original series in 2013 on Cinemax.
SPARTACUS: WAR OF THE DAMNED
The gladiators are back again in this third and final season of the series. Spartacus: War of the Damned stars Liam McIntyre, Manu Bennett and Peter Mensah, and will premiere in 2013 on Cinemax.
XIII Season 2
Known only by the Roman numeral he was assigned, XIII is a skilled and lethal secret agent recruited to a secret organization. With a surgically altered face and an identity handed to him by a mysterious stranger, he is asked to uncover dangerous and complex missions. Starring Stuart Townsend, tune in to the action in this second season of XIII in 2013 on Cinemax.
THE WITNESS (HBO Original Documentary)
Nominated for an Academy Award® in the category of Documentary Short, The Witness: From the Balcony of Room 306 offers his intimate eyewitness account of the events leading up to Dr. Martin Luther King, Jr.'s assassination. Catch the HBO Original Documentary when it premieres in 2013 on HBO SIGNATURE.
ONE NATION UNDER DOG (HBO Original Documentary)
ADVERTISEMENT - CONTINUE READING BELOW
Americans have always had a love affair with canines, but lost amidst the pampering are unpleasant truths about dog ownership, care and commerce. One Nation Under Dog: Stories of Fear, Loss and Betrayal offers an eye-opening, three-part portrait of America's complex relationship with dogs. This HBO Original Documentary premieres in 2013 on HBO SIGNATURE.


Ed's Note: When content falls under "Press Statement," this means that the material is fully and directly from the company issuing the press release. The use of open-and-close quotation marks to envelope the entire text shows as much. This also means that PEP is not the author of the statement being read. PEP is simply providing the information for readers who may be interested.