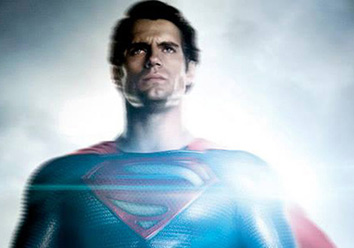 ---

Warner Bros. Pictures and Legendary Pictures have just revealed online the "Fate of Your Planet" trailer of Man of Steel, which you can watch at http://youtu.be/QgsgkrTdNJU.

In Man of Steel, a young boy learns that he has extraordinary powers and is not of this Earth. As a young man, he journeys to discover where he came from and what he was sent here to do. But the hero in him must emerge if he is to save the world from annihilation and become the symbol of hope for all mankind.

The trailer shows General Zod (played by Michael Shannon) issuing a warning for humans to give up Superman. The villain also tells the people of Earth: "[He] will look like you but he is not one of you. To those of you who know of his location, the fate of your planet rests in your hands. Surrender within 24 hours or watch this world suffer."

Directed by Zach Snyder, Man of Steel stars Henry Cavill in the role of Superman/Clark Kent, alongside three-time Amy Adams, Michael Shannon, Kevin Costner, Diane Lane, Laurence Fishburne, Antje Traue, Ayelet Zurer, Christopher Meloni, Harry Lennix, Michael Kelly, Richard Schiff and Russell Crowe.

Man of Steel is slated for release in the Philippines on June 12, 2013 in IMAX 3D, Digital 3D and regular theaters and will be distributed worldwide by Warner Bros. Pictures, a Warner Bros. Entertainment Company.