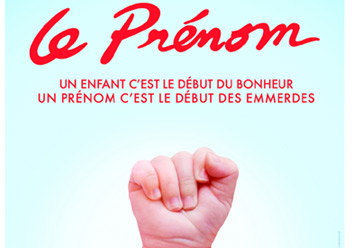 ---

The French Film Festival returns for its 18th year, featuring five movies that show a different aspect of French culture.
French ambassador Gilles Garachon told entertainment reporters in an interview last June 5 that these movies were handpicked because they each have different ways of telling the French way of life.
"We have chosen the five movies to show different sides of French cinema. What we want to show is the French way to tell stories," said Ambassador Gilles to the press who gathered at the press screening in Alliance Francaise de Manille in Makati City.
The five movies are Le Prénom (What's in a Name?), Alceste à bicyclette (Cycling with Moliere), De Rouille et d'os (Rust and Bone), Du Vent dans mes mollets (The Dandelions), andCamille redouble (Camille Rewinds).
These films will be shown free of charge from June 7 at 9 at Greenbelt 3 cinemas in Makati City.
"We don't want in this festival to show commercial movies only. Because commercial movies you can anyway see these movies in cinemas. What we want to show you are original movies.Movies that you will not find in cinema halls, and that's what I think is interesting," further explained Ambassador Gilles.
The French ambassador said the reason why they hold an annual film festival is for Filipinos to be convinced to take care of their cinema.
"We have to keep our own national cinema alive. I think it's precious because it's all a part of our culture," he said.
The festival comes on the heels of the Filipino movies who have participated in the 66th Cannes Film Festival in France: Lav Diaz' Norte, Hangganan ng Kasaysayan and Adolfo Alix, Jr.'s Death March in the Un Certain Regard category, Erik Matti's On The Job in the Director's Fortnight, and the digitally-restored classic of the late National Artist for Film, Lino Brocka, Maynila sa mga Kuko ng Liwanag.
ADVERTISEMENT - CONTINUE READING BELOW
There were plans to show these movies in the French Film Festival, but the French embassy and the movies' producers did not reach a favorable agreement.
Martin Macalintal, the embassy Audiovisual Attache, explained, "Every year, we would dedicate June 12 by featuring Filipino films that were featured, shown in festivals in Cannes, in Paris, international festivals in Europe. This year, the local distributors have local plans."
Despite this development, the 18th French Film Festival, as it has in the previous years, reaffirms Franco-Philippine cooperation in film. The French Embassy offers its full support to the Philippine film industry by facilitating exchanges between the Centre national du cinema (CNC) and the Film Development Council of the Philippines (FDCP), initially for the establishment of the National Film Archives of the Philippines.
Ambassador Garachon asserts, "In the context of the cooperation being developed between the FDCP and the CNC, the latter could share a model of best practices to help the growth of Philippine cinema in the coming years."


Here is the schedule of the 18th French Film Festival that will take place at Greenbelt 3:

June 7

4 PM The Dandelions
6:30 PM Rust and Bone
9 PM Camille Rewinds


June 8

4 PM What's in a Name?
6:30 PM Cycling with Moliere
9 PM Rust and Bone

June 9

4 PM Camille Rewinds
6:30 PM The Dandelions
9 PM Cycling with Moliere