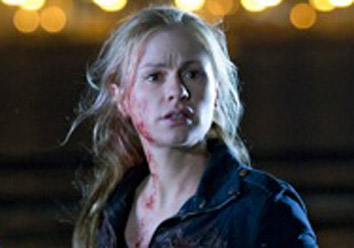 ---

PRESS STATEMENT FROM HBO:


"Entering its sixth season is this "fangtastic" HBO Original Series by Oscar® and Emmy® winner Alan Ball, True Blood. Premiering in Asia on Saturday, July 6, 10 pm on HBO / HBO HD, the ten-episode Season Six introduces several jarring storylines that threaten what little sense of normalcy remains in and around Bon Temps.

"The Authority is in flames. TruBlood is in short supply. As Bill comes to terms with his newfound powers after emerging reincarnated from a pool of blood, humans are in open conflict with vampires like never before. Meanwhile, Sookie and Jason must steel themselves for an encounter with their parents' killer: the mysterious and ancient Warlow.

"True Blood follows waitress and part-faerie Sookie Stackhouse (Anna Paquin), who can hear people's thoughts, vampire Bill Compton (Stephen Moyer) and vampire Eric Northman (Alexander Skarsgård). Mixing romance, suspense, mystery and humor, the show takes place in a world where vampires and humans co-exist, thanks to the invention of mass-produced synthetic blood that means vampires no longer need humans as a nutritional source.

"In addition to Paquin, Skarsgård and Moyer, who also directs the season premiere, the returning cast includes Ryan Kwanten as Sookie's trouble-prone brother, Jason Stackhouse; Rutina Wesley as Pam's newly-turned progeny, Tara Thornton; Sam Trammell as Sookie's shape-shifting boss, Sam Merlotte; Nelsan Ellis as Tara's clairvoyant sharp-tongued cousin, Lafayette Reynolds; Carrie Preston as Arlene Bellefleur, a Merlotte's waitress; Todd Lowe as Terry Bellefleur; Chris Bauer as Terry's cousin, sheriff Andy Bellefleur; Deborah Ann Woll as Jessica Hamby, Bill's vampire progeny; Kristin Bauer van Straten as Pam, Eric's vampire progeny and business partner; Lauren Bowles as Holly, a Merlotte's waitress; Joe Manganiello as werewolf Alcide; Michael McMillian as vampire Steve Newlin; Lucy Griffiths as Nora, a former chancellor of the Vampire Authority; Kelly Overton as werewolf Rikki; and Anna Camp as anti-vampire crusader Sarah Newlin.

"New cast members this season include Arliss Howard as Louisiana Governor Truman Burrell; Rob Kazinsky as Ben, a stranger with faerie ties; Rutger Hauer as Niall, a faerie grandfather; Jurnee Smollett-Bell as Nicole, a pro-vampire activist; and Amelia Rose-Blaire as Truman Burrell's daughter, Willa.

"HBO Original series True Blood premieres on Saturday, July 6, at 10 pm on HBO / HBO HD. Brand new episodes air weekly at the same time. Also available 12 hours after its U.S. debut on HBO GO to nowTV subscribers in Hong Kong."



Ed's Note: When content falls under "Press Statement," this means that the material is fully and directly from the company issuing the press release. The use of open-and-close quotation marks to envelope the entire text shows as much. This also means that PEP is not the author of the statement being read. PEP is simply providing the information for readers who may be interested.
ADVERTISEMENT - CONTINUE READING BELOW