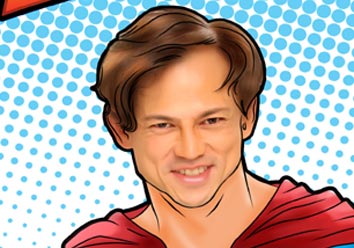 ---

In the Philippines, he has successfully redefined the fine art of political satire. In his own funny way, acclaimed stand-up comic/impersonator Jon Santos has become a chronicler of socio-political/pop culture with his wacky characters "Ate Vi", "Armida Sigyon-Makareyna", "Sherap Espada (& his wife, "Sen. Lhoy"), "Ate Shawie", "Bro. Mike Volare", "Tita Kory", "Sen. Juan Flavor", "Sen. Meeryam", "Pres. Gloring", "Krissy Anino", "Pasyamsey Sapsap", "Be-My-Lady-Gaga", "Okrah Winfree", "Charice Penpendesarapengco", "Jessica Santos", and "Pineapple De Ap." The latest additions to his repertoire include No other than "Ann-lakas ng Loob Curtis from the movie The Secret Unfair", "Chacha May of Eat Bulagaga", and His Excellency President Pinyoy".
Jon Santos will unveil an even more exciting lineup of new and familiar characters in Jon Santos: Man of Steelettos to be held at Teatrino Promenade, Greenhills on September 13, 2013, 8 PM.
One of his endearing characters is "Mommy D, Ang Pambansang Nanay ng Pambansang Kamao", "The Mommy of Manny", "The Pac-Mom of the Pac-Man", "Congress-Mom of the Congressman". The pleasantly candid "mother figure" has been getting her fair share of the limelight with a slew of commercial endorsements and projects coming her way. At the same time, she is keeping up with the colorful career and spiritual journey of her famous boxer son.
See the "all-star-cast of one" as Jon Santos tackles the latest hearings, investigations, hidden camera scandals, campaign ads, surveys, state visits, and other headlines, in a mini-"spoof-of-the-nation."
For tickets, call Viva Concerts at Tel. No. 687-7236 or Ticketworld at Tel. No. 891-9999 or the Music Museum at Tel. No. 721-6726. Interested buyers may also purchase tickets online.
ADVERTISEMENT - CONTINUE READING BELOW