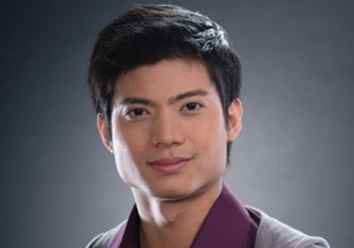 ---

PRESS STATEMENT FROM GMA-7:


"Weeknights become more fun and tasty with "Midnight Snack," a five-minute food segment that caps off GMA Network's late-night news source Saksi.

"Hosted by Kapuso heartthrob Mikael Daez, "Midnight Snack" takes viewers on a short food trip that spotlights gastronomic delights from all over the Philippines and highlights interesting trivia on featured culinary concoctions.

"Daez says hosting "Midnight Snack" taught him how to describe a smorgasbord of unique flavors. "I learned how to bridge the gap between my experience and what the viewers see," the self-confessed foodie enthuses, adding that he wants the viewers to be as immersed as possible in his mouth-watering food adventures.

"The delectable dishes featured on the segment have enticed a lot of viewers to try out one-of-a-kind food finds even late at night. "Others keep asking me where they can try it or ask me for details so they can look for it," says Daez, who receives a barrage of positive feedback and suggestions on his Twitter account.

"The Kapuso actor enjoys his appetizing food features. On his shortlist of favorites are authentic bulalo from Batangas, sinful local sisig, and a cheap breakfast selection at a "gourmet carinderia." He also cites a Pancit Marathon episode wherein he featured the local regions' different styles of cooking pancit.

"It's been amazing hosting Midnight Snack," says Daez, who also plans to personally create an online library of all the episodes he's done including details and maps, so that viewers could easily locate unique destinations whenever they want to try something new.

"Bite into the many different flavors of Midnight Snack, airing weeknights on GMA-7's Saksi anchored by Arnold Clavio and Vicky Morales. Viewers may participate online via Saksi's official Twitter account (@SAKSI) and the Twitter hashtag #MidnightSnack."


Ed's Note: When content falls under "Press Statement," this means that the material is fully and directly from the company issuing the press release. The use of open-and-close quotation marks to envelope the entire text shows as much. This also means that PEP is not the author of the statement being read. PEP is simply providing the information for readers who may be interested.


ADVERTISEMENT - CONTINUE READING BELOW
SHARE THIS STORY " data-url="https://www.pep.ph/guide/at-a-glance/12289/mikael-daez-hosts-saksis-food-segment-called-midnight-snack" data-desc="Mikael Daez hosts Saksi's five-minute food segment called "Midnight Snack."" data-image="https://contents.pep.ph/images2/guide/1374836877_mikael.jpg"> " data-url="https://www.pep.ph/guide/at-a-glance/12289/mikael-daez-hosts-saksis-food-segment-called-midnight-snack" data-desc="Mikael Daez hosts Saksi's five-minute food segment called "Midnight Snack."" data-image="https://contents.pep.ph/images2/guide/1374836877_mikael.jpg"> " data-url="https://www.pep.ph/guide/at-a-glance/12289/mikael-daez-hosts-saksis-food-segment-called-midnight-snack" data-desc="Mikael Daez hosts Saksi's five-minute food segment called "Midnight Snack."" data-image="https://contents.pep.ph/images2/guide/1374836877_mikael.jpg">
SHARE THIS STORY
" data-url="https://www.pep.ph/guide/at-a-glance/12289/mikael-daez-hosts-saksis-food-segment-called-midnight-snack" data-desc="Mikael Daez hosts Saksi's five-minute food segment called "Midnight Snack."" data-image="https://contents.pep.ph/images2/guide/1374836877_mikael.jpg"> " data-url="https://www.pep.ph/guide/at-a-glance/12289/mikael-daez-hosts-saksis-food-segment-called-midnight-snack" data-desc="Mikael Daez hosts Saksi's five-minute food segment called "Midnight Snack."" data-image="https://contents.pep.ph/images2/guide/1374836877_mikael.jpg"> " data-url="https://www.pep.ph/guide/at-a-glance/12289/mikael-daez-hosts-saksis-food-segment-called-midnight-snack" data-desc="Mikael Daez hosts Saksi's five-minute food segment called "Midnight Snack."" data-image="https://contents.pep.ph/images2/guide/1374836877_mikael.jpg"> " data-url="https://www.pep.ph/guide/at-a-glance/12289/mikael-daez-hosts-saksis-food-segment-called-midnight-snack" data-desc="Mikael Daez hosts Saksi's five-minute food segment called "Midnight Snack."" data-image="https://contents.pep.ph/images2/guide/1374836877_mikael.jpg">