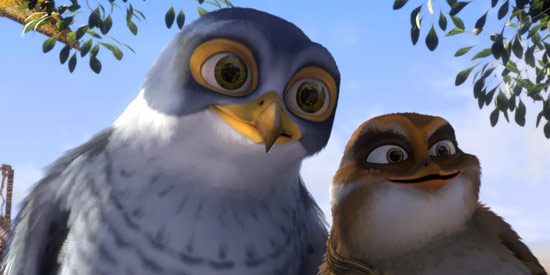 ---


On the edge of a majestic waterfall, in the heart of Africa, lies the amazing bird city of Zambezia, led by wise and battle-tested Sekhuru (Leonard Nimoy).


Our young falcon hero Kai (Jeremy Suarez) leaves his remote outpost against the wishes of his father (Samuel L. Jackson) to join the prestigious Hurricane defense flyers fiercely trained by Ajax (Jeff Goldblum) to patrol the skies keeping Zambezia safe.


Kai's father goes after him but is captured as the scheming iguana lizard Budzo (Jim Cummings) conspires to attack the sanctuary. Kai and soul mate Zoe (Abigail Breslin) will need to gather all their flying skills along with a big dose of diplomacy to save the city from Budzo's deadly plot.


Zambezia is a beautifully animated fun-filled adventure the whole family will enjoy.


Zambezia, released and distributed by Captive Cinema, will be showing soon in Philippine cinemas.