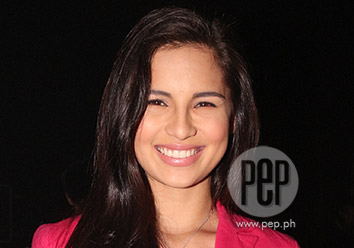 ---

PRESS STATEMENT FROM TV5, published as is:



TV5's late night music show SPINNation garnered a lot of buzz from netizens as it premiered LIVE last Saturday.
Minutes before the show's pilot, the program already got the second highest rank in Twitter'strending topics. It eventually topped the charts halfway through the program, proving its success in becoming the country's first ever social media music show.
SPINNation's host and Kapatid princess Jasmine Curtis-Smith thanked her fans via social media. Despite it being her first time, the young Curtis did great in hosting the live show which, according to her, is because of the active support of her followers. Jasmine has over a million followers on Twitter.
This Saturday, the show will talk about the international music sensation from UK, One Direction. Through the years, we've all seen boy bands break apart and only one member gets the chance to be successful. On this week's episode of SPINNation, Jasmine and the gang asks netizens who among the One Direction boys has the best chance of going solo. The poll is on-going on Facebook.
ADVERTISEMENT - CONTINUE READING BELOW
SPINNation airs every Saturday, 11PM on TV5, and is presented by SPINNR. Get the latest updates about the show by following them at Twitter.com/SPINNationPH and at Facebook.com/SPINNationPH