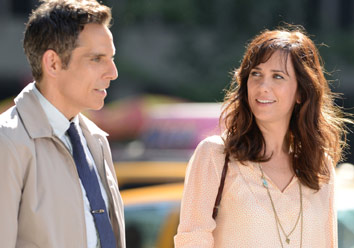 ---

PRESS STATEMENT FROM 20TH CENTURY FOX, published as is:


Ben Stiller takes adventure a notch higher in his latest starrer The Secret Life of Walter Mitty. This life-affirming adventure takes Stiller's character MItty, a negatives manager in Life magazine, from land into the high skies, the deepest of seas and on peaks of mountains to find a negative crucial to the magazine's last issue.

20th Century Fox presents the extended trailer of The Secret Life of Walter Mitty on their YouTube page: http://www.youtube.com/watch?v=bDG8XHSE6gg&list=PLcZs6n5iZPx_miw9DVX-BUBQ3Ic62z90Z where Mitty, a long-time daydreamer finally finds himself living out his dreams to save their jobs.

The Secret Life of Walter Mitty also stars Kristen Wiig, Shirley McClaine, Sean Penn and Kathryn Hahn. It will open January 22, 2014 in cinemas nationwide.