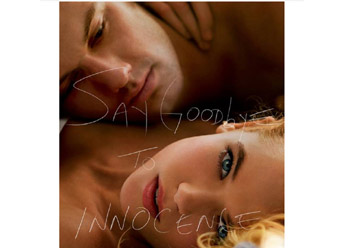 ---
PHOTO CAPTION: Endless Love stars Alex Pettyfer and Gabriella Wilde in the story of a privileged girl and a charismatic boy whose instant desire sparks a love affair made only more reckless by parents trying to keep them apart.





PRESS STATEMENT:



There is nothing more overpowering, reckless and all-consuming than the rush that accompanies first love…in all of its intensity and obsession, possibility and promise. It is a timeless theme in modern storytelling, dating back to Shakespeare's star-crossed lovers, but one that remains urgently current because it serves as a rite of passage for everyone in every generation.

This Valentine's Day, one young couple will fight against all odds for love.


Endless Love stars Alex Pettyfer (Magic Mike, I Am Number Four) and Gabrielle Wilde (The Three Musketeers, Carrie) in the story of Jade Butterfield and David Elliot, a privileged girl and a charismatic boy whose instant desire sparks a love affair made only more reckless by parents trying to keep them apart. Although separated by class boundaries, their gravitational pull is undeniable and unstoppable.
ADVERTISEMENT - CONTINUE READING BELOW

During the months following their high school graduation, Jade, a sheltered young woman with a limitless future, becomes enthralled with David, a working-class boy with a troubled past who in turn falls head over heels for her. Their romance collides with Jade's controlling father's attempts to steer her clear of David, while her mother encourages the relationship to thrive and his father advises clear-eyed caution. Over the course of one unforgettable summer, two young lovers will defy logic and allow their all-consuming passion to determine their future together.

Directed by Shana Feste (Country Strong, The Greatest), the romantic drama co-stars a cast of seasoned and up-and-coming performers, led by Bruce Greenwood (Star Trek, Flight) as Hugh, Jade's overbearing father who never lets her out of his sight; Joely Richardson (The Girl With the Dragon Tattoo, Vampire Academy) as Anne, Jade's romantic and idealistic mother who has the heart of a poet; and Robert Patrick (Safe House, upcoming Kill the Messenger) as David's father, Harry, a mechanic who wants his son to have the life he never did.
ADVERTISEMENT - CONTINUE READING BELOW

They are joined by young talents Rhys Wakefield (The Purge, Sanctum) as Keith, Jade's loving, yet rebellious, older brother; Dayo Okeniyi (The Hunger Games, The Spectacular Now) as Mace, David's fantastically reckless best friend; and Emma Rigby (The Counselor, television's Once Upon a Time in Wonderland) as Jenny, David's formidable ex-girlfriend who refuses to give up on him so easily.

To produce the film, Scott Stuber (Ted, Safe House) of Bluegrass Films and producer Pamela Abdy (Identity Thief, 47 Ronin) of New Regency are joined by Josh Schwartz (TV's Gossip Girl, The O.C.) and Stephanie Savage (TV's Gossip Girl, Hart of Dixie) of Fake Empire.

For Endless Love, Feste commands a behind-the-scenes team that is led by director of photography Andrew Dunn (Precious, The Perks of Being a Wallflower), production designer Clay Griffith (We Bought a Zoo, Sweet Home Alabama), editor Maryann Brandon (Star Trek, Super 8), costume designer Stacey Battat (The Bling Ring,The Disappearance of Eleanor Rigby) and composer Christophe Beck (The Hangover trilogy, The Muppets).
ADVERTISEMENT - CONTINUE READING BELOW

Based on the book by Scott Spencer, Endless Love is from a screenplay by Shana Feste and Joshua Safran (Gossip Girl). J. Miles Dale (The Vow) and Tracy Falco (Lions for Lambs) serve as the romantic drama's executive producers.


Endless Love is a United International Pictures release through Solar Entertainment Corporation. It opens in Philippine cinemas by February 12, 2014.