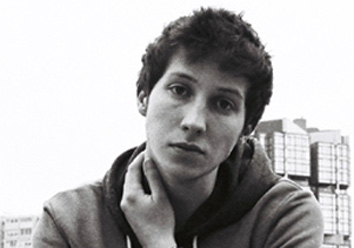 ---


Manila gets a taste of the French electro scene with Superpoze, the first performer in a series of French cultural events lined-up for 2014.



Superpoze is a composer and beatmaker praised by audiences in many festivals in Europe such as les Vieilles Charrues, Festival de Montreux, and les Transmusicales.



With his pads and keyboards, Superpoze flaunts an innate sense of melody and down tempo rhythmics and gives another dimension to electronic music, drawing inspiration and sounds from jazz to hip-hop. Barely in his twenties, Superpoze's trademark is a well-crafted alloy of harmonious chords, jerky vocal loops, beats and basses. Among his list of achievements is an EP, the foundation of his label under Combien Mille Records, and countless concerts around the world.



As part of his South American and Asian tour, Superpoze will perform in Manila with Don P, Red-I, and Soulflower as the first in a series of events lined-up for FrancoPhil, the annual French-Philippine cultural program in Manila. Following the success of its last 3 editions, this year's program offers a range of acts for all types of audiences.



The Pockemon Crew pays tribute to cinema and the origins of hip-hop in New York during the 1940s through an electrifying dance performance on May 28.


Speaking of cinema, the highly anticipated French Film Festival returns in June to continue its almost two decades long reputation of bringing the best of French cinema to Filipino audiences.



With more than 13,000 attendees last year, FrancoPhil makes Fête de la Musique 2014 twice as big with musical acts playing at two different stages: one at the A-venue Open Parking Area in Makati and another at the Plaza Maestranza in Intramuros, Manila.



Classical music lovers will be treated to a concert by Quatuor Parisii String Quartet on June 10 while young (and old) audiences will enjoy the comic and acrobatic antics of the Tête d'enfant Modern Circus Company in October.



As the first event of FrancoPhil, Superpoze brings French electro beats to Manila on March 21, 10:00pm at the Black Market, 5 La Fuerza Compound, Sabio St. corner Don Chino Roces Ave., Makati City. Tickets on sale at the Black Market for P500, with a 20% discount for students and members of the Alliance française de Manille.



Superpoze Live is organized by the Alliance française de Manille and the Embassy of France, with the support of Rustan's, Stores Specialists, Inc., Black Market, and Deezer.



For more information, contact Sabrina Durand, AfM Cultural Coordinator, at Tel. No. 895-7585 or 0917-8928968, or through email at sabrina@alliance.ph. More details can be found at www.alliance.ph, the official website of the Alliance française de Manille, 209 Nicanor Garcia St, Bel-Air II, Makati City.
ADVERTISEMENT - CONTINUE READING BELOW