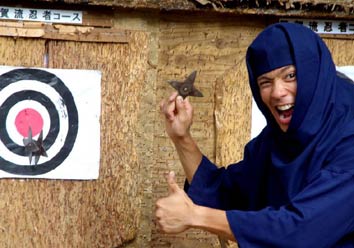 ---


On its first-ever co-production, GMA News TV's travel program Biyahe ni Drew teams up with international broadcast giant Japan Broadcasting Corporation (NHK) for a two-part special that takes viewers on a virtual tour of three of Japan's historic and picturesque prefectures: Kyoto, Nagoya and Shiga.


In the first episode this Friday, September 12, veteran biyahero Drew Arellano discovers facets of Japanese culture through his encounters with graceful geishas in Gion district in Kyoto.


Drew also meditates with a Zen monk at Kenninji Temple, one of the oldest Buddhist temples in Kyoto, where he tries to calm his mind and control his breathing. Anytime he loses concentration, the monk taps his shoulders with a large wooden stick.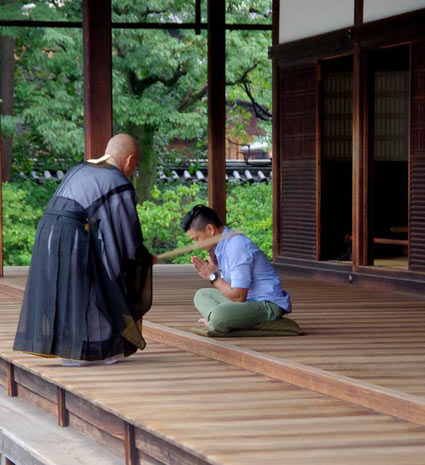 Drew also tries to embrace his inner ninja at the Koka Ninja Village in Koka City, Shiga prefecture where he learns the truth behind ninja myths, how they developed their stealth, and the tools and skills that made them such dangerous assassins.


At Toei Studio Park, a movie set and theme park in Kyoto, Drew and the crew dress up as legendary noble warriors called samurai. Drew also explores the various attractions in the park that's meant to educate and entertain local Japanese and tourists about the ancient samurai and ninja traditions.


Join Drew as he takes an unusual look at the Land of the Rising Sun this Friday, September 12, in Biyahe ni Drew, 8 PM, on GMA News TV.