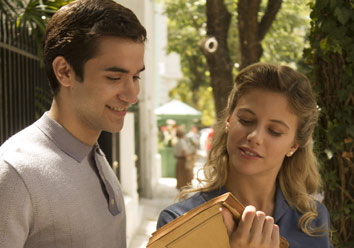 ---

PRESS STATEMENT FROM PIONEER FILMS:


Earlier this year, last January, Pope Francis, the leader of the world's more than 1 billion Catholics visited the country who inspired and left an unforgettable imprint within the nation with his warm, sincere and jolly persona as he evangelized of the gospel and God's love for the mankind.

Keeping the light and love that Pope Francis left, the upcoming movie titled Papa Francisco: The Pope Francis Story further brings the Pope closer to the nation as the movie takes us back to his younger days in Argentina until the time he was elected as Pope.

The movie, also known in other territories as Francis: Pray For Me is based on the book Pope Francis: Life and Revolution by Elisabetta Piqué, a close friend of the Pope and a correspondent in Italy and the Vatican for La Nación, Argentina's main newspaper, since 1999.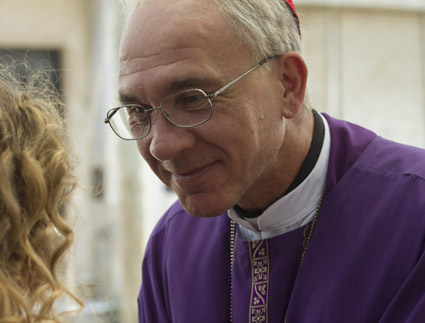 Dario Grandinetti plays Pope Francis


Pique's book has been hailed in Argentina as the most complete and up-to-date portrait of the pope. The movie Papa Francisco: The Pope Francis Story brings us far back in Buenos Aires when as a teenager, Pope Francis quietly discovered his religious calling, little did he know that this was the first step that would eventually lead him to the Vatican.

The movie then takes on the perspective of young Spanish journalist Ana (played by Silva Abascal) who met Jorge Mario Bergoglio (Dario Grandinetti taking on the titular role) at the papal conclave of 2005. It is here that they started a friendship that would be imbued with the same warmth, good mood and wisdom with which the future Pope will astonish both believers and non-believers.

It is through Ana's eyes that the audience will follow the long, hard and touching story of Jorge Bergoglio.

Father Jorge, as he has always wished to be called, used his position as the archbishop of Buenos Aires as a means to challenge the corruption and abuse of the government dictatorship.

Ana was there to see his toughest battles when he gave a voice to those who had none, the victims of prostitution, slavery and drug trafficking within the many shanty towns. Their story comes full circle at the conclave of 2013 when a Jesuit priest coming from South America is elected on the fifth papal ballot as Pope. The son of humble Italian immigrants, he chooses Francis as his Papal name partially in honor of his Grandmother for she impressed upon him the biblical values of Saint Francis when he was a young boy. The name Francis perfectly summarizes the life of Father Jorge. He is a man who placed the Gospel's message of helping the needy at the heart of his pastoral work.

Award-winning writer-director and actors abound in Papa Francisco: The Pope Francis Story - directed by Beda Docampo Feijoo who won Best Screenpaly in the Argentinean Film Critics Association Awards for his work in the movie El Marido Perfecto in 1993 with Juan Bautista Stagnaro with acclaimed actors Dario Grandinetti in the titular Pope Francis role who won an International Emmy Award for Best Actor in 2012 and Silvia Abascal who was awarded Best Actress in Toulouse Cinespana and Malaga Spanish Film Festivals.

From Pioneer Films, get to know the Pope who fearlessly fought against poverty and corruption amidst overwhelming odds when "Papa Francisco: The Pope Francis Story" opens in local cinemas nationwide this September 30.

Trailer link: https://www.youtube.com/watch?v=zbO9S27CKnU



ADVERTISEMENT - CONTINUE READING BELOW