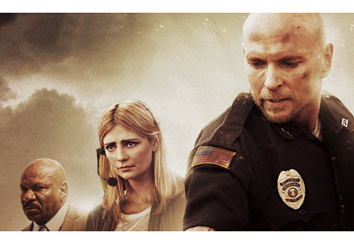 ---

Mischa Barton of The O.C. fame stars in a fast-paced action-thriller titled Operator.

Her character, Pamela, is a veteran 911 call center operator. When her daughter is held hostage by an unknown caller, she's left desperate with no choice but to follow his instructions: send a message through dispatch for all Los Angeles police and fire units to scatter to remote destinations where they are met with chaos; cars crashing, explosions, and gunfire.

Not knowing who or why, the one thing Amanda knows is if she fails to secretly collaborate with her ex-husband Senior Police Office Jeremy (Luke Goss), she'll be the sole person responsible for facilitating the biggest crime of the century.

Now she must race the clock to make the choice of her life--save the city--or save her daughter.
Released by Solar Pictures, Operator will open in Philippine cinemas on October 21, 2015.
To watch the trailer, click: https://youtu.be/fXrUm3y8DPk