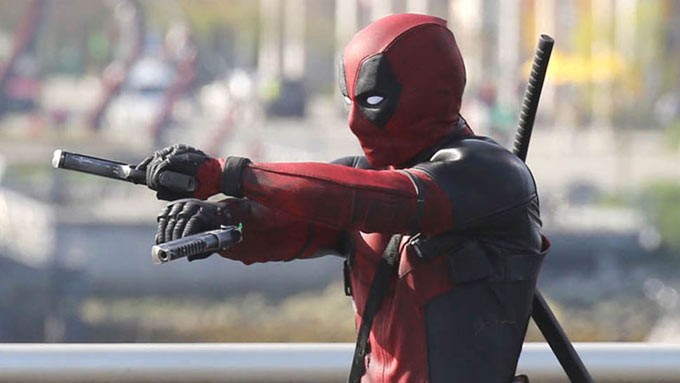 ---

PRESS STATEMENT:


Deadpool, Marvel's latest superhero movie, has landed No. 1 at the Philippines' box-office with an impressive haul of P145 million on its first five days of release (opened February 10).
 
Dominating a crowded week and despite its R-rating, Deadpool has seen new and repeat viewing cineastes such that its box-office dominance carried on over the red-hot Valentine's weekend.

Its opening weekend grossed a total of P145 million, surpassing that of Fifty Shades of Grey's opening weekend at P94 million.

Deadpool now holds the Biggest Opening Weekend for an R-rated film all-time, industry-wide.

So far, with its remarkable opening weekend, Deadpool now stands as the Biggest Opening Weekend for the year industry-wide, beating Everything About Her and is now the 2nd  Biggest Fox Opening Weekend all-time, outranking Taken's P106.8 million and next to X-Men: Days of Future Past's P175 million.
 
With the nation's penchant for a good laugh and craving for a new adventure, Deadpool breakthroughs as a relatable superhero who does indeed breaks the fourth wall, talking to the audience that never fails to elicit rip-roaring laughter among viewers in cinemas across the nation. 

Deadpool continues to pull viewers in and from its opening weekend report, following are the top cinemas where Deadpool grossed the highest:
 
SM MALL OF ASIA (6.7M); SM MEGAMALL  (6.2M); SM NORTH EDSA/THE BLOCK (5.8M); TRINOMA (4.3M); SM CEBU (3.7M); GLORIETTA4 (3.5M); GREENBELT3 (3.4M); GATEWAY CINEPLEX/ALIMALL (3.1M); SM AURA (3M); EASTWOOD (2.7M); BONIFACIO HIGHSTREET (2.46M); ALABANG TOWN CENTER (2.45M); AYALA CEBU(2.26M); THEATREMALL (2.23M); SM CLARK (2.14M); POWERPLANT (2.11M); SM SOUTHMALL (2M); SM ILOILO (1.98M); SHANG CINEPLEX (1.96M) AND NEWPORT (1.92M).
 
Deadpool, which also opened in the U.S. at top spot, starring Ryan Reynolds and directed by first timed director Tim Miller is based upon Marvel Comics' most unconventional anti-hero tells the origin story of former Special Forces operative turned mercenary Wade Wilson, who after being subjected to a rogue experiment that leaves him with accelerated healing powers adopts the alter ego Deadpool.

Armed with his new abilities and a dark, twisted sense of humor, Deadpool hunts down the man who nearly destroyed his life.

Also starring in Deadpool are Morena Baccarin, TJ Miller, Ed Skrein, Gina Carano, and Brianna Hildebrand.
           
Deadpool is currently in cinemas nationwide in 2D, IMAX and 4DX screens from 20th Century Fox distributed by Warner Bros.  
 




ADVERTISEMENT - CONTINUE READING BELOW