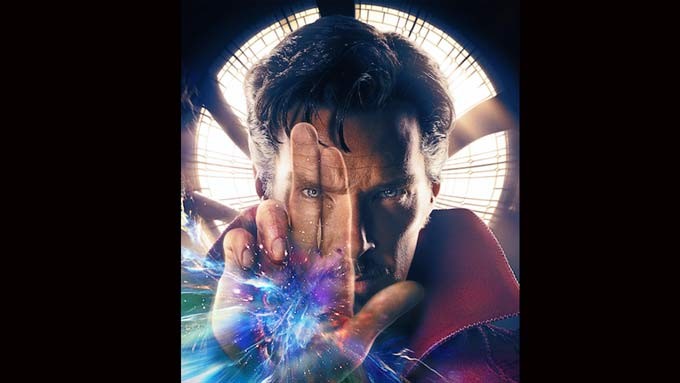 ---

PRESS STATEMENT:



Doctor Stephen Strange uncovers hidden realms in the very first teaser trailer for Marvel's Doctor Strange which may be viewed at http://www.youtube.com/watch?v=Lt-U_t2pUHI

Doctor Strange follows the story of neurosurgeon Doctor Stephen Strange (Cumberbatch) who, after a horrific car accident, discovers the hidden world of magic and alternate dimensions. The film will show audiences corners of the Marvel Cinematic Universe never before explored, thanks to director Scott Derrickson.

It stars Benedict Cumberbatch, Chiwetel Ejiofor, Rachel McAdams and Michael Stuhlbarg with Mads Mikkelsen and Academy Award® winner Tilda Swinton.

Doctor Strange is the latest film in Phase 3 of the Marvel Cinematic Universe. Phase 3's goal—over the course of four years and nine films—is to introduce audiences to new heroes and continue the adventures of fan favorites.

Marvel's Doctor Strange is produced by Kevin Feige with Louis D'Esposito, Victoria Alonso, Charles Newirth, Stephen Broussard and Stan Lee serving as executive producers.

Based on the Marvel comic character who first appeared in Strange Tales Issue #110 published in July 1963, Marvel's Doctor Strange continues the lineage of epic big-screen adventures chronicled in Marvel's Iron Man, The Incredible Hulk, Iron Man 2, Thor, Captain America: The First Avenger, The Avengers, Iron Man 3, Thor: The Dark World, Captain America: The Winter Soldier, Guardians of the Galaxy, Avengers: Age of Ultron, Ant-Man and the upcoming Captain America: Civil War, (April 27, 2016), Guardians of the Galaxy 2 (May 5, 2017) and Thor: Ragnarok (November 3, 2017).

Explore the mystical world of Doctor Strange when it hits Philipine theaters on November 4, 2016.

Marvel's Doctor Strange will be distributed in the Philippines by Walt Disney Studios Motion Pictures through Columbia Pictures.



ADVERTISEMENT - CONTINUE READING BELOW