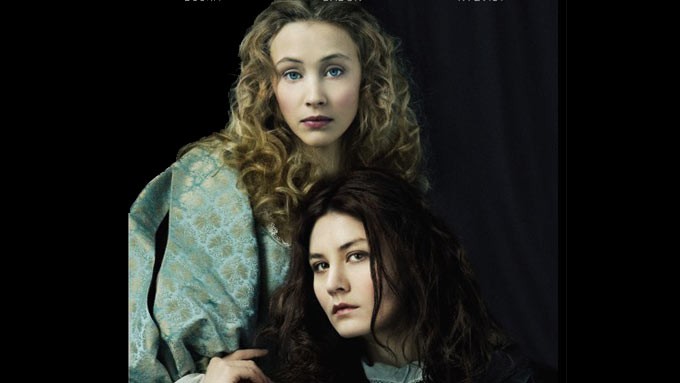 ---

Set in the 1600's, The Girl King is about Kristina of Sweden (Malin Buska) who ascends to the throne at the age of 6 and begins her rule at 18. She fights the conservative forces that are against her ideas to modernize Sweden and who have no tolerance for her awakening sexuality.

This biographical film presents the life of an enigmatic young woman who defied convention, challenged tradition and changed the course of history.

Queen Kristina of Sweden, raised as a prince at her father's request, is thrust into a world of conflict. Faced with the austere, fiercely conservative Lutheran values of the times, she begins her reign in confrontation – opting for education for all her subjects and an end to the Thirty Years War. Pulled between the Lutheran and Catholic forces, conspiring for her allegiance, she also faces an internal struggle.

Kristina is left confused and wanting when she falls deeply in love for her lady-in-waiting Countess Ebba Sparre (Sarah Gadon).

As the forces converge, the monarch is pushed towards making one of the greatest and most scandalous decisions in history.

This is the story of the young Kristina, who is torn between reason and passion; between her female body and being raised as a prince; between the conflict of political and personal aspirations.

This period film also stars Michael Nyqvist (Mission Impossible: Ghost Protocol), Lucas Bryant (The Vow), Laura Birn (Purge), Hippolyte Girardot (Lady Chatterly's Lover), Francois Arnaud (Blindspot, The Borgias), and Patrick Bauchau (2012, Panic Room).

Directed by Mika Kaurismäki, The Girl King has been rated by the MTRCB as R-16 WITHOUT CUTS (strictly for 16 years old and above).

This movie distributed by Solar Pictures will open in Philippine cinemas on June 1, 2016.   
ADVERTISEMENT - CONTINUE READING BELOW

To view trailer, click here: https://youtu.be/-_UnRS3DXjY