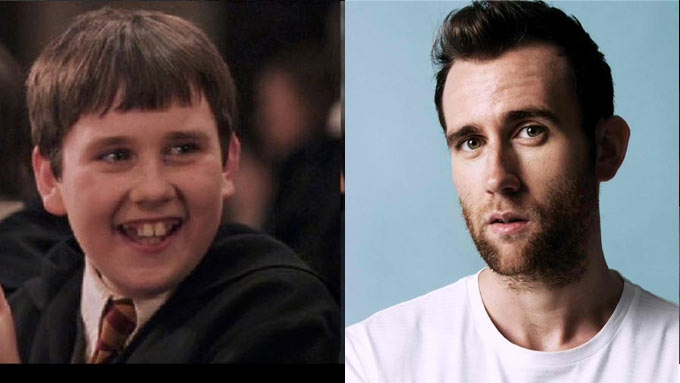 ---

Years after playing the "short and plump" wizard Neville Longbottom in the Harry Potter film series, Matthew Lewis is all grown up and gorgeous AF!

The 26-year-old actor has graced numerous magazine covers, baring his well-defined muscles and oh-so-manly beard. 

The awkward Gryffindor student is now comfortable baring his ripped abs and biceps while wearing his Hugo Boss underwear.






This 2016, moviegoers now have the chance to see Matthew in New Line Cinema's upcoming movie Me Before You.

He is cast as the jealous boyfriend Patrick, who is not exactly happy about the obvious camaraderie between his girlfriend, the caregiver Louisa (Emilia Clarke) and accident survivor Will (Sam Claflin).

Matthew Lewis is quoted as saying in a release, "Patrick is Lou's boyfriend of about seven years, and it's comfortable, you know? He's also a personal trainer and is obsessed with fitness. He's set up his business and he's won this local entrepreneur of the year award twice, and that's just spurred him on to get fitter and fitter.

He adds, "Now he's planning to do this Viking triathlon in Norway as his and Lou's holiday together. In his mind, and probably hers at one point, they're going to stay in this town for the rest of their lives, get married, get a house, have kids, and everything's going to be okay.

"When Will comes into her life," he continues, "suddenly her eyes are open to the possibilities and opportunities in the world outside of this town…and outside of Patrick."

The Leeds-born actor began his showbiz career at the tender age of five with several TV roles, but a speculative trip to open auditions in his hometown six years later saw him secure the much-loved role of Neville Longbottom in Harry Potter. His role as the hapless, endearing and eventually heroic Neville saw him build a massive worldwide fan base.

Matthew can currently be seen in the role of Sgt. Drum Drummond on the BBC and Amazon's crime drama Ripper Street, and as Sean Balmforth in Sally Wainwright's BAFTA-winning series Happy Valley.

New Line Cinema and Metro-Goldwyn-Mayer Pictures' Me Before You is based on the critically acclaimed, bestselling novel by Jojo Moyes.

The romantic drama stars Emilia Clarke (Game of Thrones) and Sam Claflin (The Hunger Games series), under the direction of Thea Sharrock, making her feature film directorial debut.

Oftentimes you find love where you least expect it. Sometimes it takes you where you never expected to go…

Louisa "Lou" Clark (Clarke) lives in a quaint town in the English countryside. With no clear direction in her life, the quirky and creative 26-year-old goes from one job to the next in order to help her tight-knit family make ends meet. Her normally cheery outlook is put to the test, however, when she faces her newest career challenge.

Taking a job at the local "castle," she becomes caregiver and companion to Will Traynor (Claflin), a wealthy young banker who became wheelchair bound in an accident two years prior, and whose whole world changed dramatically in the blink of an eye. No longer the adventurous soul he once was, the now cynical Will has all but given up. That is until Lou determines to show him that life is worth living. Embarking together on a series of adventures, both Lou and Will get more than they bargained for, and find their lives—and hearts—changing in ways neither one could have imagined.

Thea Sharrock directs from a screenplay by Jojo Moyes and Scott Neustadter & Michael H. Weber (The Fault in Our Stars), based on the book by Moyes.

Me Before You is a presentation of New Line Cinema and Metro-Goldwyn-Mayer Pictures (MGM). Scheduled to open in Philippine cinemas on June 15, 2016, it will be distributed by Warner Bros. Pictures, a Warner Bros. Entertainment Company.



ADVERTISEMENT - CONTINUE READING BELOW