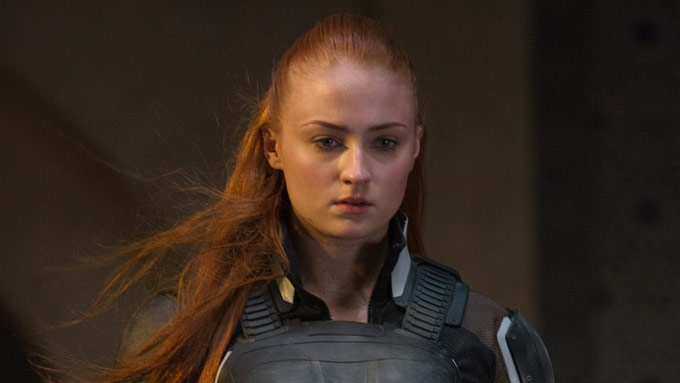 ---

PRESS STATEMENT FROM 20TH CENTURY FOX: 


20th Century Fox's X-Men: Apocalypse reigns supreme at the box-office with its P230 million opening weekend (first five days) in the Philippines in 476 screens. 

It also dominated and opened number one on its first day of release (opened May 18) in the country with P45 million in box-office receipts.
 
In the Philippines, X-Men: Apocalypse has taken the franchise to new heights with its strong box-office results. It now holds as the Biggest Fox Opening Weekend All-Time, tracking 131% higher than X-Men: Days of Future Past.

It is also now the Biggest Non-Holiday May Opening Weekend All-Time.  Ultimately, X-Men: Apocalypse records show that it is now the Biggest Opening Weekend in the X-Men franchise.
 
In addition to its opening weekend box-office results, it has become the Biggest Fox Opening Day All-Time, Biggest Non-Holiday May Opening All-Time and the Biggest Opening Day in the X-Men franchise. 

X-Men: Apocalypse also cemented its apocalyptic power on Philippine soil as it now stands as the 2nd Biggest Opening Weekend for the year, after Captain America: Civil War.
 
X-Men: Apocalypse's powerful presence recorded strong box-office receipts from the following top twenty (20) cinemas:  SM MEGAMALL (P11 million), SM MALL OF ASIA (P10.1M); TRINOMA (P8.1M); SM NORTH EDSA/THE BLOCK (P8M); GLORIETTA (P6.2M); POWERPLANT (P4.3M); SM CEBU (P4.3M); GREENBELT 3 (P4.1M); GATEWAY CINEPLEX (P3.99M); ALABANG TOWN CENTER (P3.95M); BONIFACIO HIGHSTREET (P3.8M); AYALA CEBU (P3.6M); THEATREMALL (P3.6M); SHANG CINEPLEX (P3.38M); MARKET!MARKET! (P3.31M); EASTWOOD (P3.25M); ROBINSON'S MAGNOLIA (P3.15M); SM AURA (P3.13M); UPTOWN (P3.03M); NEWPORT (P2.7M).
 
Indeed record-breaking, X-Men: Apocalypse's Philippine box-office feat is also cited in major news organizations as one of the top performing markets in international territories.

As reported in www.Variety.com "The launch featured the biggest Fox opening weekend ever in half a dozen markets including Philippines ($4.9 million), India ($3.5 million), Indonesia ($3.1 million), Singapore ($3 million), Thailand ($2.7 million) and Colombia ($1.9 million)."
 
Bryan Singer's return at the helm of the franchise in X-Men: Apocalypse along with beloved mutant characters pitted against the most powerful of their kind has generated coherent rave buzz among its fan base round the globe despite polarizing reviews from some critics. 

X-Men: Apocalypse brings returning and new characters on the big screen led by James McAvoy, Michael Fassbender, Jennifer Lawrence, Nicholas Hoult, Evan Peters and Rose Byrne with young and equally powerful mutants played by Sophie Turner, Ben Hardy, Tye Sheridan, Alexandra Shipp. Kodi Smit-McPhee, and Oscar Isaac.

In the movie, the invincible and immortal Apocalypse is set free after being entombed for several millennia.  Enraged that his kind are no longer treated as gods, Apocalypse assembles a team of powerful mutants, including a disheartened Magneto, to destroy humankind and create a new world order, over which he will reign.  To end Apocalypse's path of global destruction, Raven (Jennifer Lawrence) and Professor X (James McAvoy) lead a team of young X-Men in an epic showdown with a seemingly unstoppable enemy.
 
X-Men: Apocalypse is now showing in cinemas across the Philippines from 20th Century Fox distributed by Warner Bros. Available in 2D, 3D, 4D and IMAX screens nationwide. 



ADVERTISEMENT - CONTINUE READING BELOW