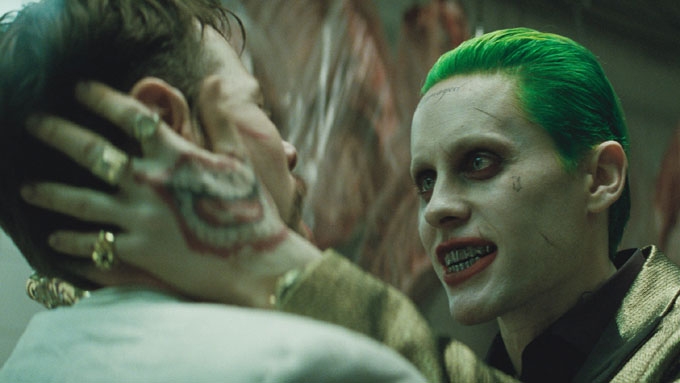 ---

PRESS STATEMENT FROM WARNER BROS:


You've met the members of Suicide Squad last week, now get to know the baddies around them in director David Ayer's epic, mad adventure Suicide Squad (in Philippine cinemas August 4).


AMANDA WALLER (Viola Davis). A hard-as-nails career U.S. intelligence officer who makes bad things happen to bad people, Amanda Waller is the secret commander of the Suicide Squad and cares only about the operation at hand—everyone is expendable when serving the greater good. She puts the inaugural Squad together in order to attempt an impossible mission, ensuring herself easy patsies to take the blame and zero personal accountability if things go wrong.


COLONEL RICK FLAG (Joel Kinnaman). Amanda Waller's second-in-command, Colonel Rick Flag is the best Tier One Shooter the armed forces has produced, which makes him even more suspicious of a homegrown cannon like Deadshot (Will Smith). A military man through and through, Flag is in charge of keeping this disparate group in line.


THE JOKER (Jared Leto). Chaos personified, The Joker is incredibly dangerous and revels in every single moment of the chaos he creates. Batman's greatest, most unpredictable adversary, he is also Arkham Asylum's most infamous resident, as well as the love of Squad member Harley Quinn's life.

KATANA (Karen Fukuhara). Dressed in Samurai-inspired, street fighter garb and ballistic facemask, Katana wields the Soultaker, a large Samurai sword that traps the souls of all its victims. A cold-blooded killer, she serves as a member of the Squad, but is also there as an associate of Colonel Rick Flag to keep the others in line.


LIEUTENANT "GQ" EDWARDS (Scott Eastwood). The leader of the Navy SEAL team assigned to the Squad's mission, Lieutenant "GQ" Edwards—along with fellow SEALs Anvil, Gomez and Kowalski—wears his confidence as easily as his personal armory of weapons.


Suicide Squad follows the events of Batman v Superman: Dawn of Justice, and takes place in a post-Superman world where the government tries to determine how to respond in the event that an alien with more villainous intentions visits Earth. Ruthless intelligence officer Amanda Waller (Viola Davis) offers to recruit society's worst criminals, those possessing lethal skills and superhuman powers. Her first target: the possessed archaeologist June Moone/Enchantress (Cara Delevingne).

When Midway City is threatened by a powerful mystical enemy, Waller's plan gets the go-ahead. She cuts deals with the whole squad of prisoners: Deadshot (Will Smith) gets his Second Amendment rights reinstated, Harley (Margot Robbie) is set free from her cage, Diablo (Jay Hernandez) steps out of his fireproof prison, Boomerang (Jai Courtney) and Slipknot (Adam Beach) each get to wield their signature weapons once more, and Killer Croc (Adewale Akinnuoye Agbaje) emerges from the swamp. The only condition is this: Obey orders or die.

This is strictly enforced by squad leader Rick Flag (Joel Kinnaman), the samurai Katana (Karen Fukuhara), and of course the explosive devices—developed by Wayne Enterprises—inserted into their necks. However, the arrival of the tatted-up Gotham City mega-criminal, the Joker (Jared Leto), might doom the mission thanks to his plan to reunite with his true love, Harley.


Opening across the Philippines in 3D, and in 2D, and in select IMAX 3D theaters on August 4, Suicide Squad is distributed worldwide by Warner Bros. Pictures, a Warner Bros. Entertainment Company. www.suicidesquad.net





ADVERTISEMENT - CONTINUE READING BELOW